Are you using excel sheets to manage your loads? If so, we've made it very easy to upload your available loads on 123Loadboard by simply using our drag and drop feature.

Log into your account and ensure that you toggle to the Broker/Shipper portal (1). Then select the Upload Posts link in the left menu (2).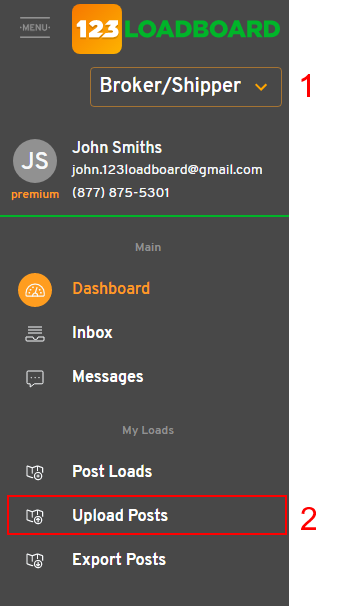 PREPARE AND UPLOAD YOUR FILE
Start by ensuring your excel sheet follows our guidelines (3). If you have any questions about your file, please contact posting@123loadboard.com or call 877-875-5301, ext. 2.

Whenever you want to post/update your available loads on 123Loadboard, simply drag and drop your file or click the 'select file' button to upload manually (4).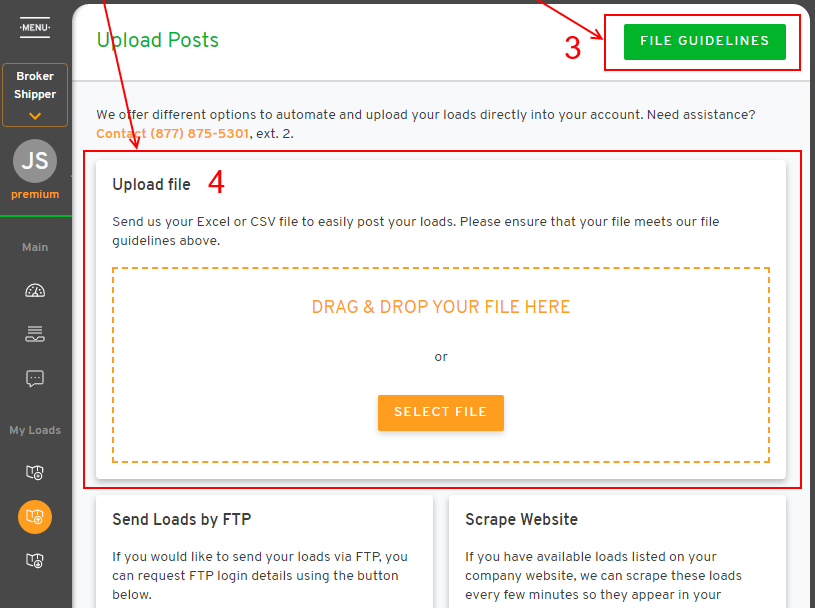 PROCESSING OF LOADS
Our automated importer will review your loads and post them online within 30 seconds - 1 minute.