Did you know that when browsing and booking loads, you have full access to upload and manage documents relating to the load directly from our website (ie. Rate confirmation, BOL, fuel receipts, PODs, etc).
Here are the steps to get started…

Step 1 – Find and book a load
Start by searching for a load and click the load that works for you to see more details. Contact the broker or shipper to book the load.

Step 2 – Update the status of the load
After confirming and booking the load, mark the load as booked by using the status bar. Our system will automatically create a folder for you to use to upload and manage all your documents relating to that load.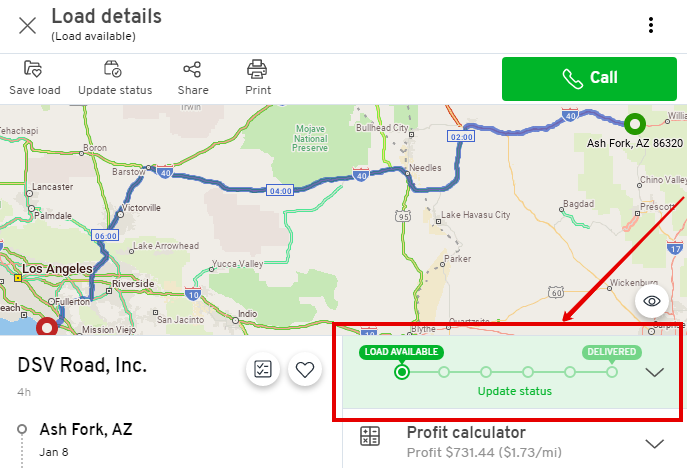 Step 3 – Start uploading documents
Use the status bar (1) and mark the load as scheduled for pickup and start managing your documents (2). Once the pickup is complete upload your BOL, lumpers, etc (3), and then upon delivery upload your POD, fuel receipts, etc (4).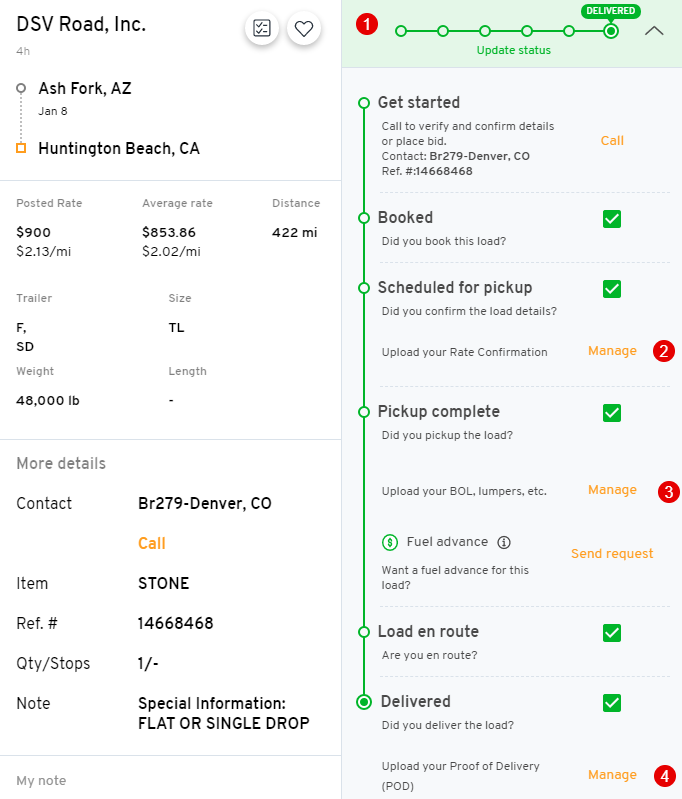 Step 4 – Send your documents (optional)
Once you have documents uploaded (1), you have the ability to send them by email (2) at no charge to your factoring company, such as Thunder Funding , or to a broker, dispatcher, etc.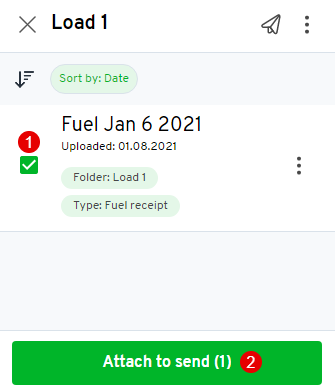 Please keep in mind that 123Loadboard users can access their documents directly using the My Documents tool located in the left navigation menu: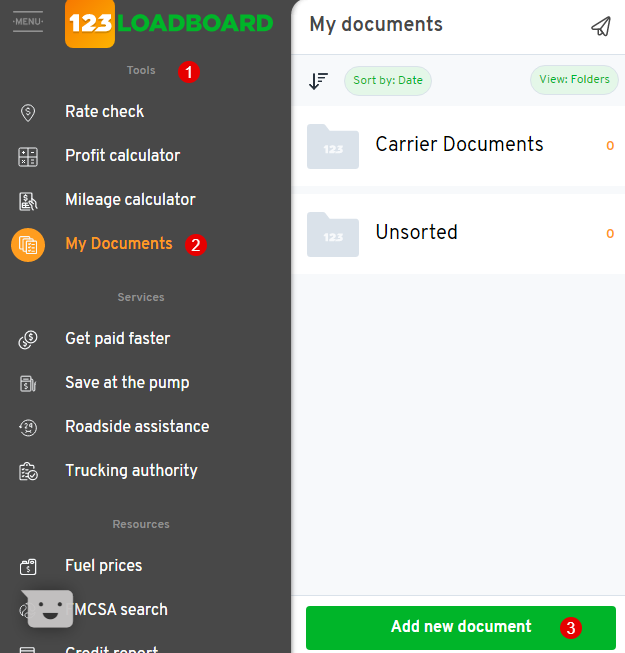 Start using the 'My documents ' feature today and if you would like additional help on how to upload and manage your documents on 123Loadboard, please let me know.