Our Mileage Calculator, powered by PC*Miler, is a premium feature that provides safe and reliable commercial truck-specific routing, mileage and mapping on every load listed on 123Loadboard.
Mileage Calculator Video
Carriers, shippers, and brokers alike can use our mileage calculator for precise mileage, drive time, toll cost calculations, including IFTA state-by-state mileage reporting.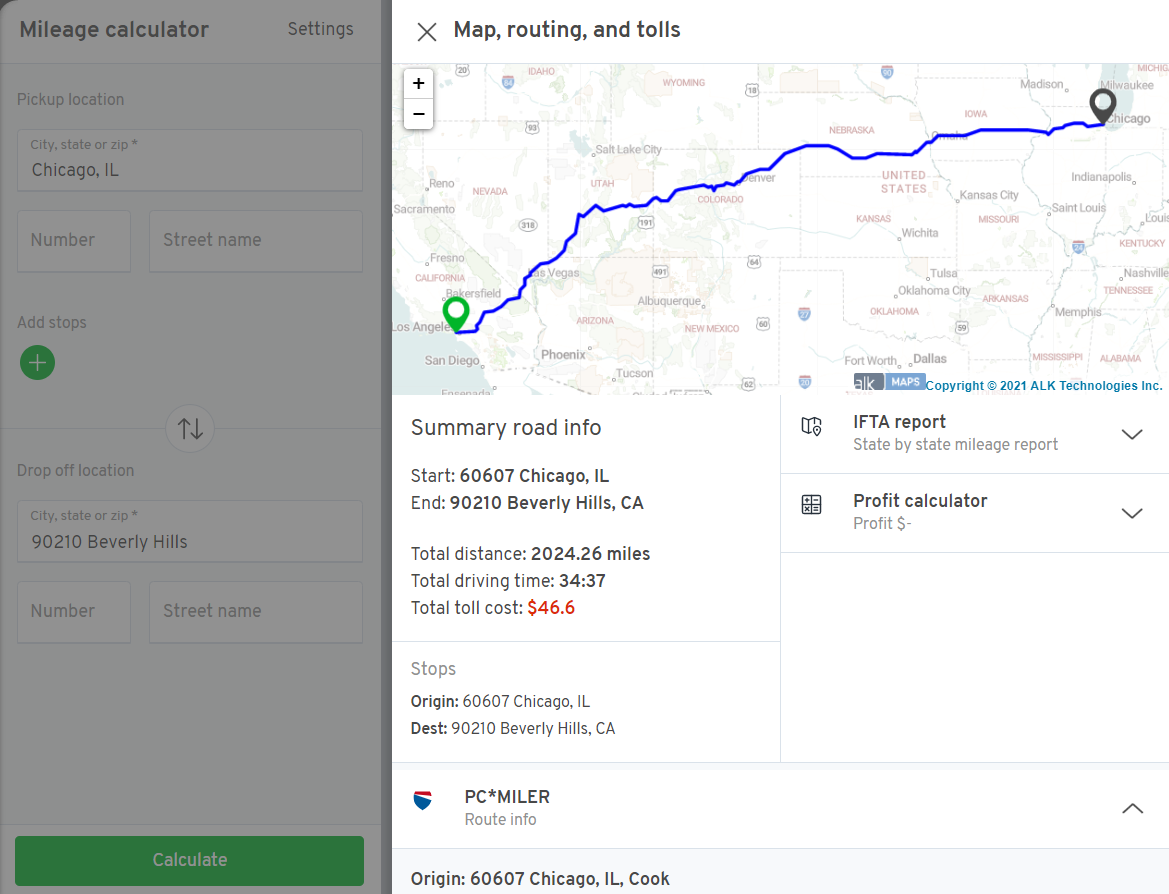 As an owner-operator, it is very important to remain compliant and accurately estimate arrival times. With our mileage calculator, users can operate and ensure optimal performance, profitability, and safety in every route they plan.
Ability to add more stops: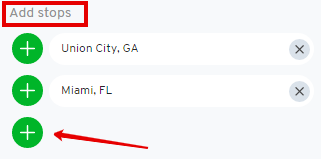 Easily switch origin with destination using the following icon:

View and download a state-by-state mileage report for your IFTA reporting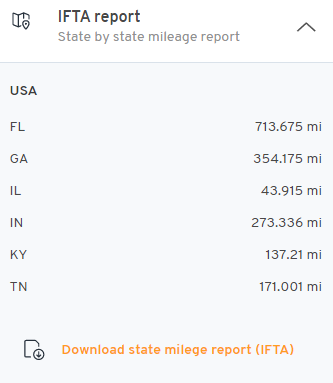 Get turn-by-turn truck route directions including toll costs