Profit Calculator is a feature to help carriers quickly see the profitability of a load.
When browsing loads on 123Loadboard, users can quickly see how much the load pays after tolls, fuel costs, and any additional fees that need to be accounted for. When available, Profit Calculator fills in all this data, but is flexible enough to allow you to put in your own values to give you the most accurate profitability estimate possible!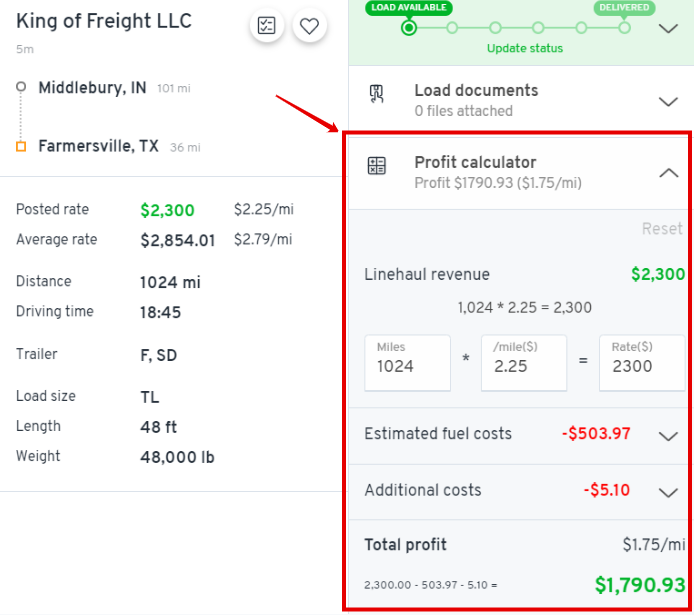 In addition, the profit calculator is available as a standalone feature where users can enter their own data and see if loads are profitable. This is a great option when finding loads on other load boards and from shippers.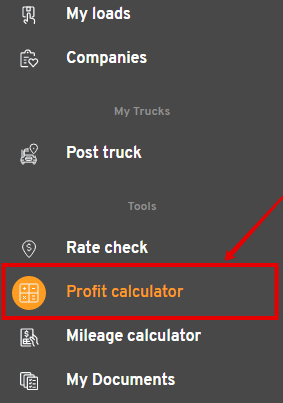 You can even maximize how much you're making on a load by signing up for the 123Loadboard Fuel Card within the tool itself. Preview how much you can save with this card by checking the "Apply fuel discount" box.