We have hundreds of LTL / Hotshot loads available for our members to haul. Depending on your location and lane searched, our search form gives you the ability to narrow your results using Size, Weight, and Length filters.
Steps to search for Hotshot loads (video):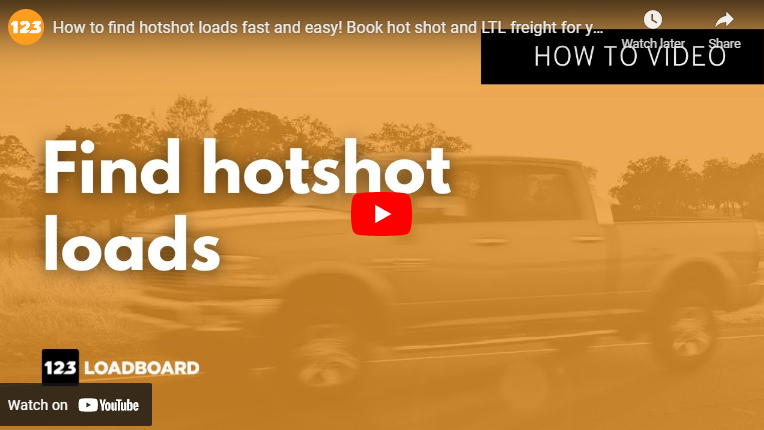 Steps to search for Hotshot loads (tutorial):

- Log into your account on our website on mobile app
- Start a new load search
- Enter Flatbed (F), Step Deck (SD), and Removable Gooseneck (RG) as the trailer types (1)
- Edit your load size by entering your maximum weight (2) and maximum length (3).
- To ensure that you're not calling on many loads that will require a transport semi-truck is to exclude loads without weight (4) and exclude loads without length (5).

TIPS:
- Please keep in mind that some loads without the weight and/or length posted may be worth contacting.
- Look at any "load notes" in the load details as the broker or shipper might mention hotshot (HS), dimensions, etc.
- On the results page, also use the + filter to make your search more precise with LTL (Less-Than-Truckload) or HS (hotshot) under trailer specs.