Video: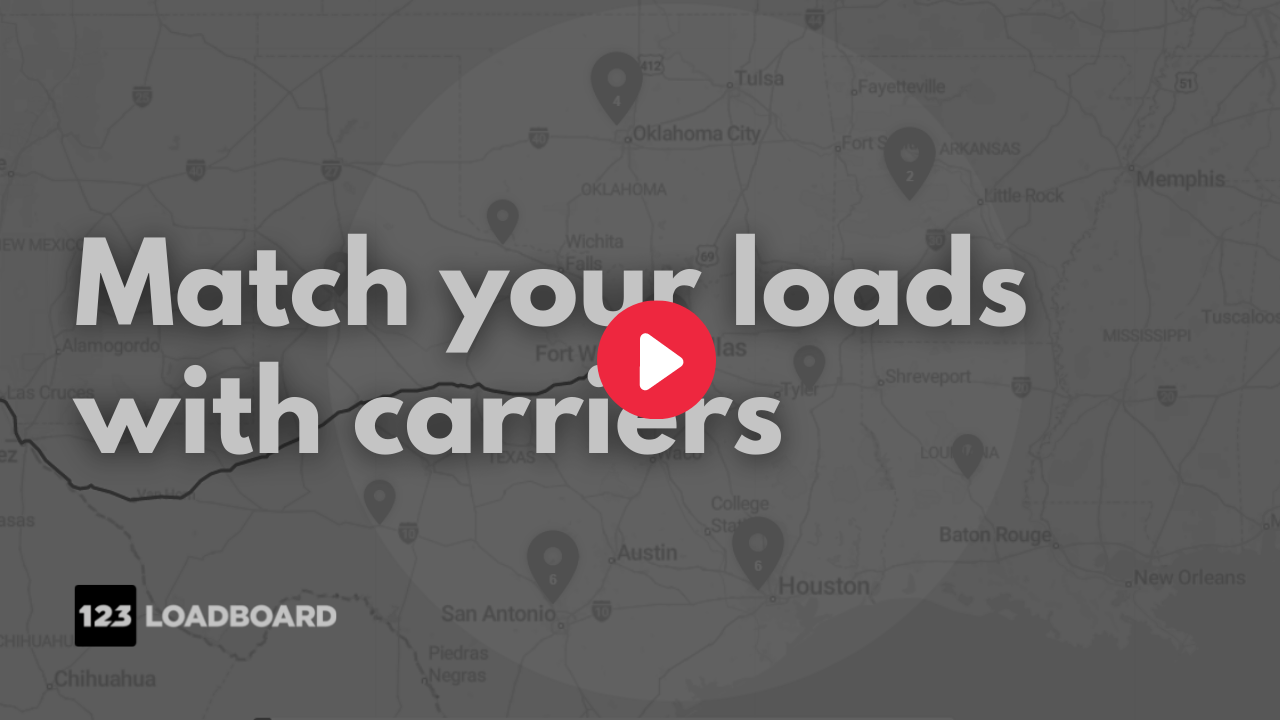 Tutorial:
To search for trucks, log into your account and click on Find Trucks on your dashboard or Search trucks from the left navigation menu. If you do not currently have any loads posted, you will be prompted to post one before searching for trucks. You can also search for trucks directly from a load you have posted by clicking the "Truck locator" option in Load details.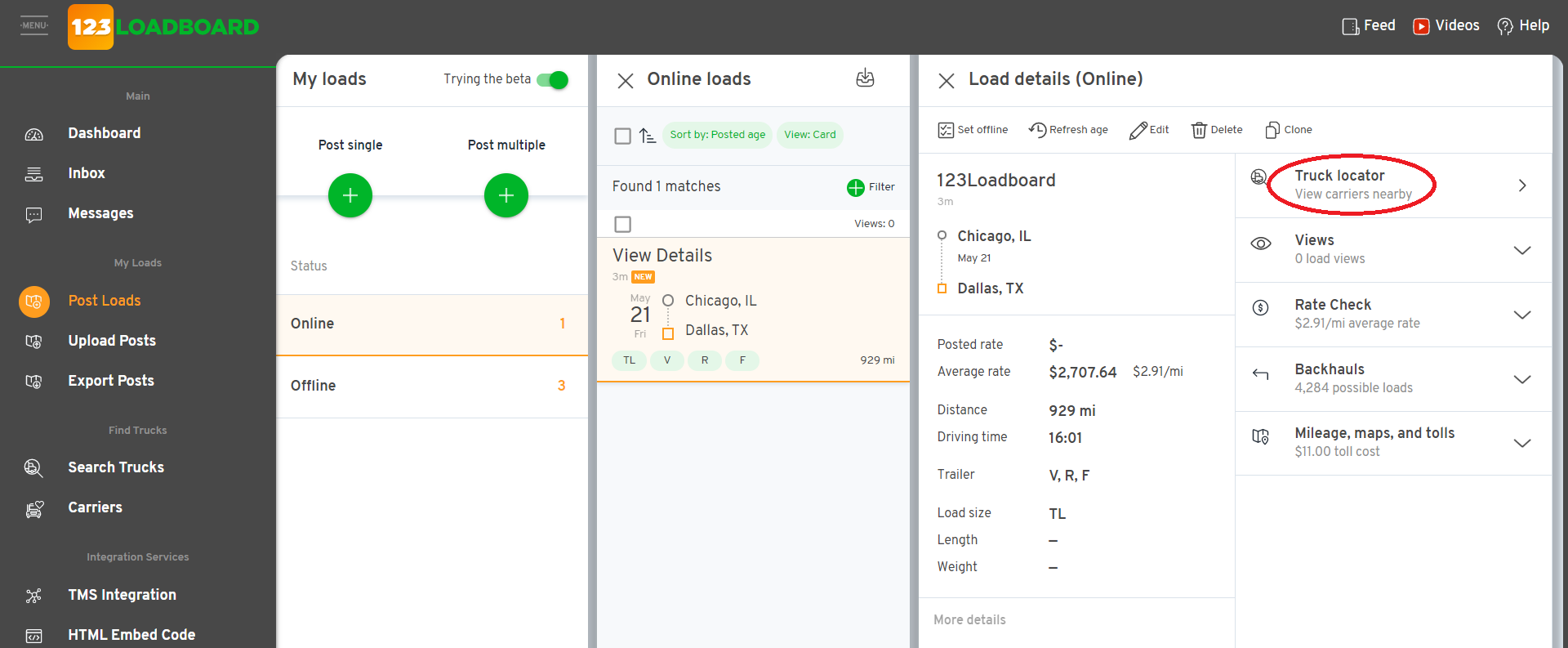 After opening the tool, you will be presented a screen that shows you a summary of your load, filtering options, and a map showing available carriers nearby.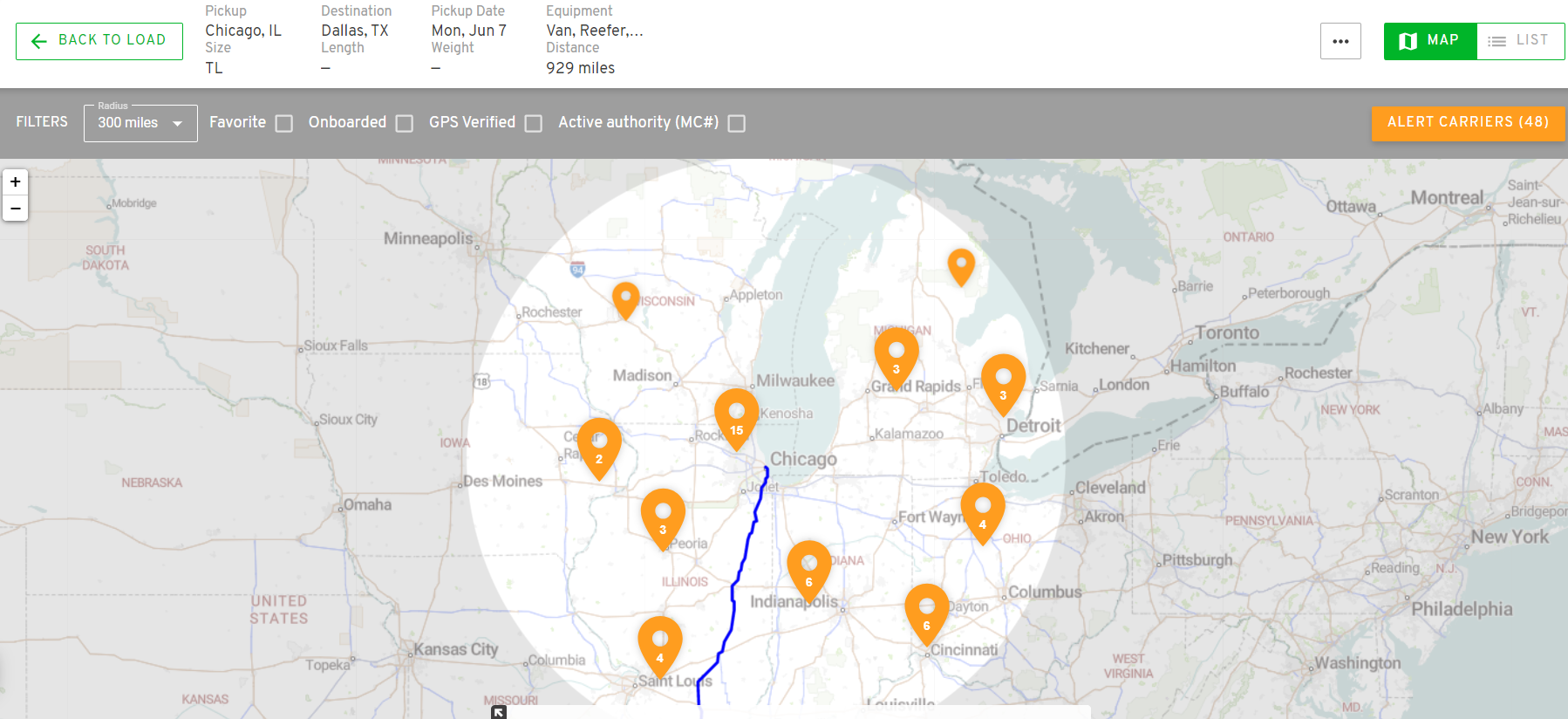 From the map, you have the ability to message all carriers in the area by clicking the Alert carriers button which will display a popup where you can include a rate (per mile or for the entire trip) and/or a message about the load.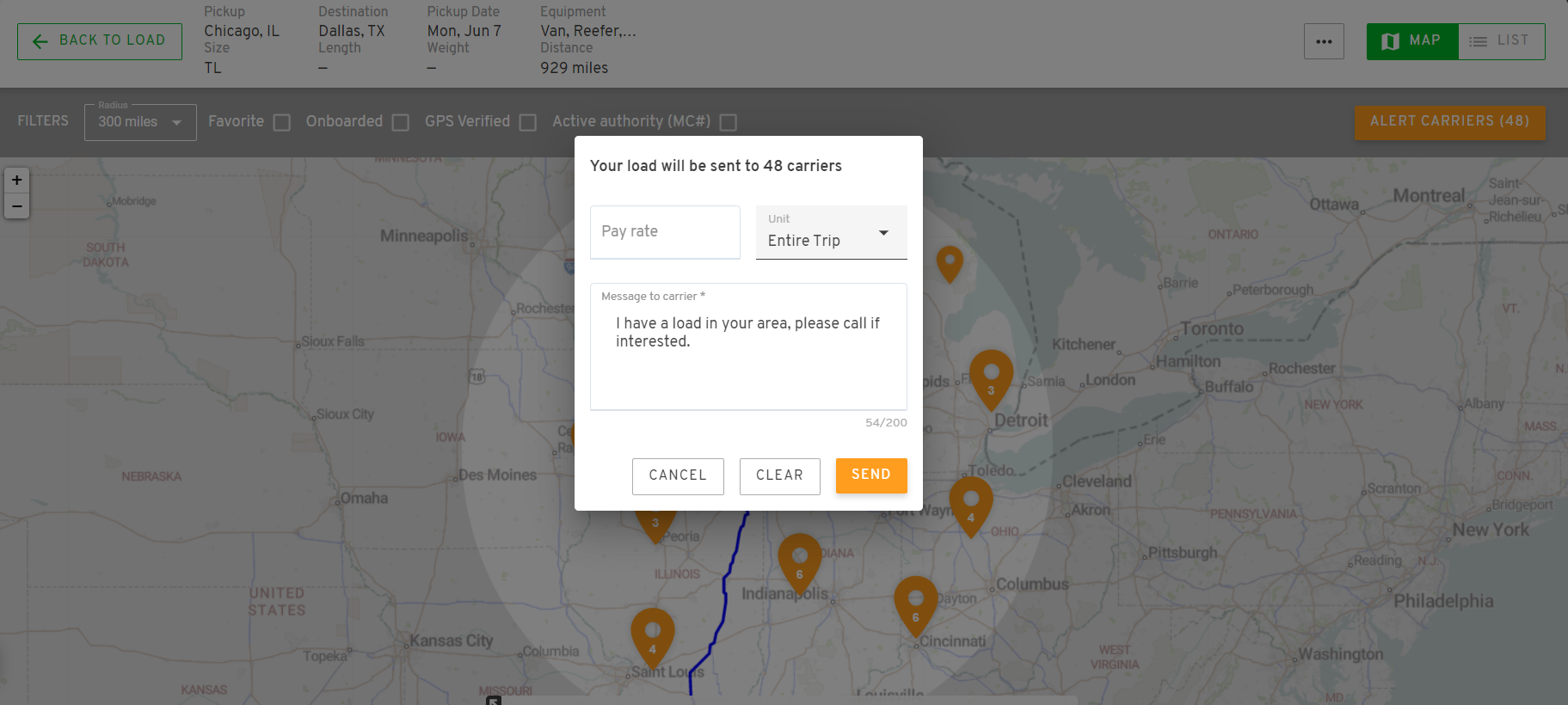 If you want to message a specific carrier, you can click on any of the pins to either expand a cluster into individual carrier-specific pins or bring up a carrier's information.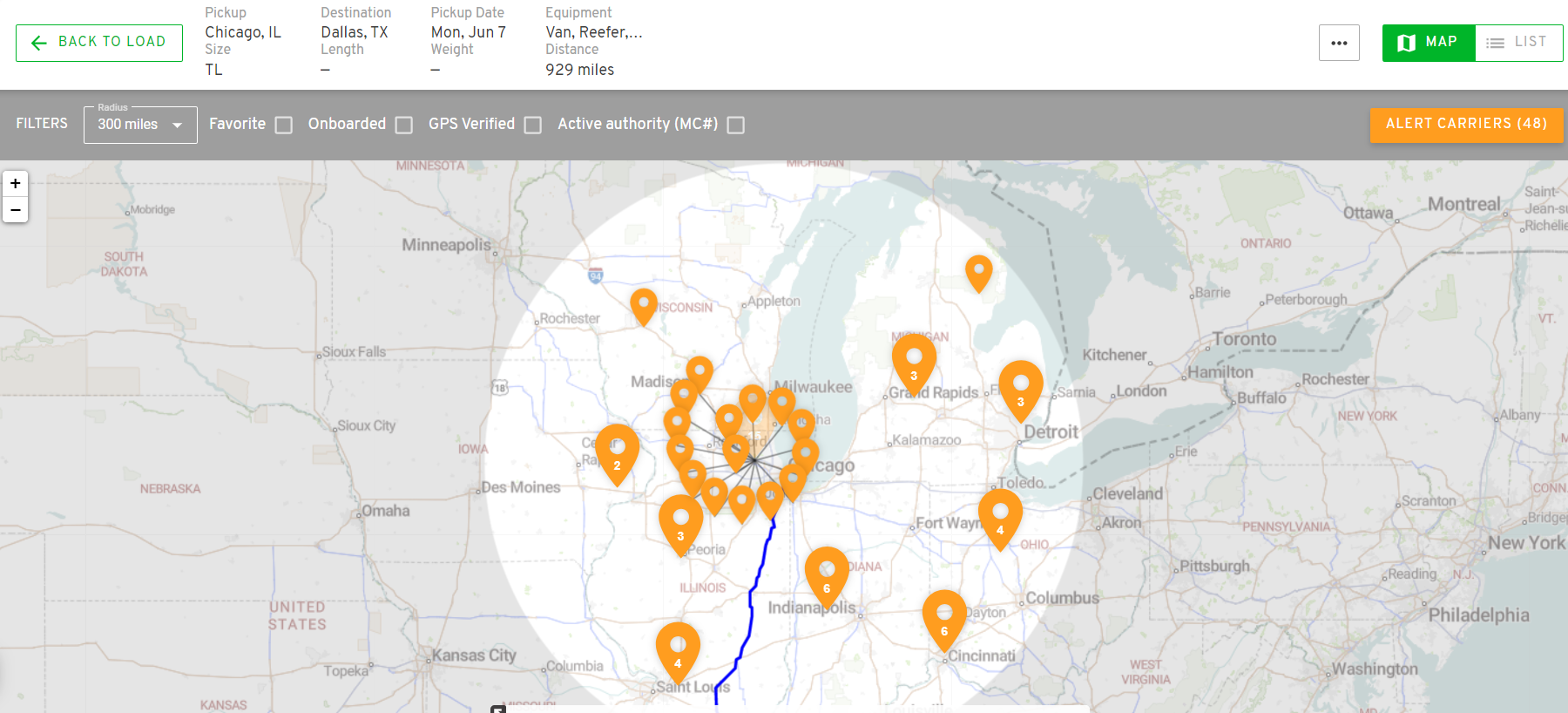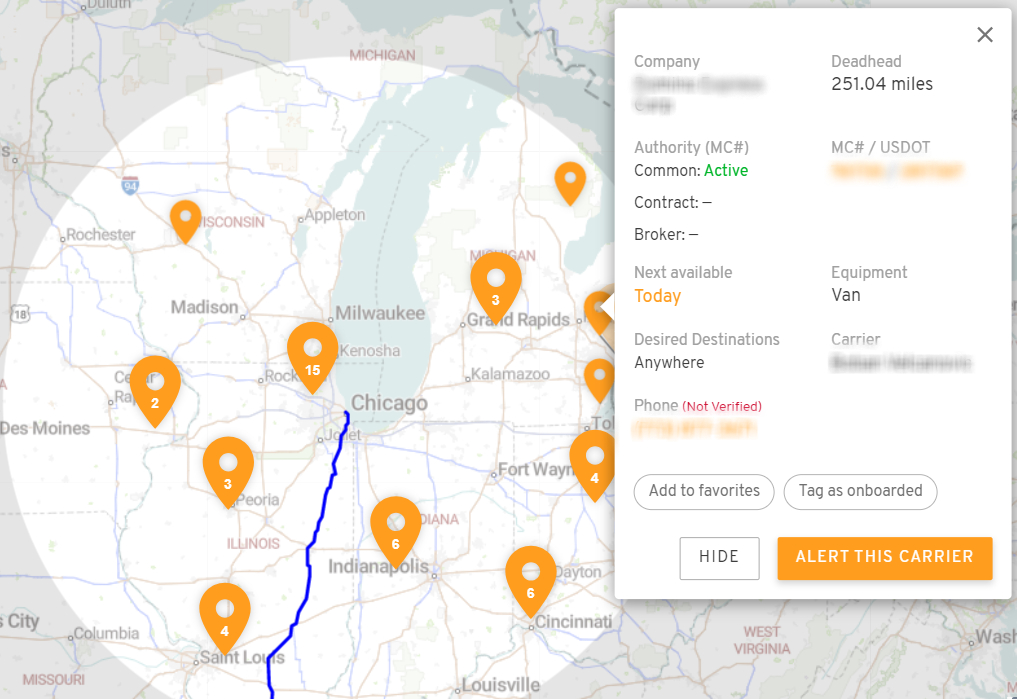 Viewing the carrier's details provides you with their authority and contact information when available. From this popup, you can send a message directly to the carrier, add them to your favorites, and/or tag them as "onboarded" if they have hauled for your company in the past.
If map view is not your preference, you also have the ability to view these available carriers in a list view by simply adjusting the toggle. Both Map view and List view have access to the same information and features.