Step 1
Open the 123Loadboard mobile app and from the navigation bar at the bottom of the app, click the "Post" truck icon.

Step 2
Select either to post your truck using your real-time location or as a scheduled post.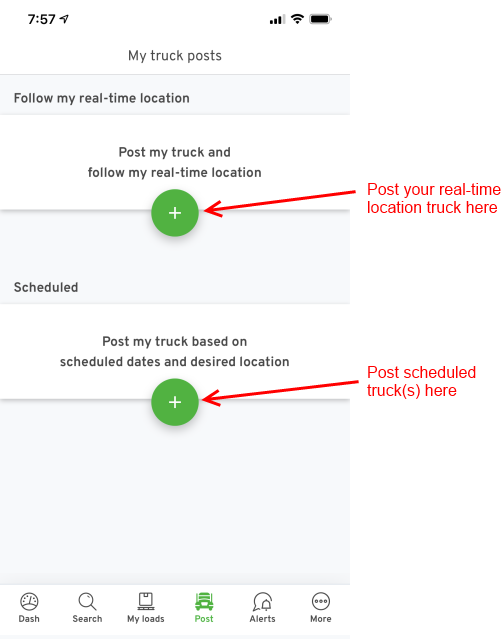 Follow real-time location
When you post your truck as Follow my real-time location, you will post your truck at your
current location for today (ie. Now) - the location and date will always update in real-time so
there's no need to manually update.


Notes
You can have one (1) real-time truck post online at a time.
You need to enable your Location Services to use the Follow my real-time location
option.

Scheduled Truck Post
Posting your truck as a scheduled post will display your truck based on scheduled dates and
desired locations. You will need to update your location and dates manually. There's no limit to
the number of scheduled truck posts.


Manage your truck posts

Easily turn on/off your truck post using the available toggles shown below.


Need help posting your truck? You can call our Customer Support Team at 1-877-875-5301.