Exporting your postings to Excel will allow you to easily send ALL your postings by Email to carriers, brokers, dispatchers, companies including freight matching load boards just like 123Loadboard, etc.
How to export your posted loads to excel (video)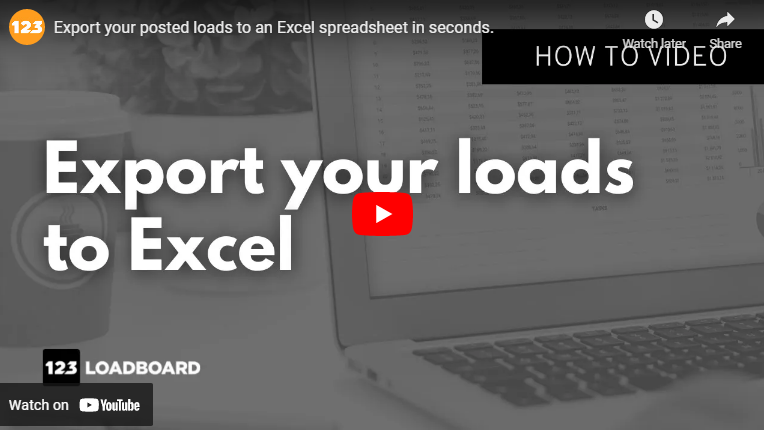 Each time you update your postings, simply click the "Export to Excel" link, save the file to your computer and send an Email.
Note: Before you start sending your postings for the first time, contact and inform the recipients. You may be asked to supply information regarding the Excel sheet such as what does each column represents. For this reason, we have listed below what each column represents and what values can be used:
Excel Sheet Columns
Fields listed with * are mandatory. LoadID*, PostingName*, PostingPhone*, PostingPhoneExt, PostingEmail, OriginState*, OriginCity*, DestinationState*, DestinationCity*, PickupDate*, EquipmentType*, LoadSize*, Length, Weight, Amount, Qty, Team, Drops, Commodity, Extra Info.
Field Values (equivalency lists)
Many companies use different abbreviations for equipment types, equipment specifications, and State/Provinces. The following 3 files help understand what each value represents:
Need Help?
For more information, please contact our Posting Department by email or call 1-877-875-5301 (ext. 2).