Yes, you can upload any file and attach to a load. This way all your documents relating to a specific load can easily be located at a later time for future reference.
When looking at a load on 123Loadboard, you will have the ability to uploaded and manage all your files relaying to a load shown below. See (1) and (2):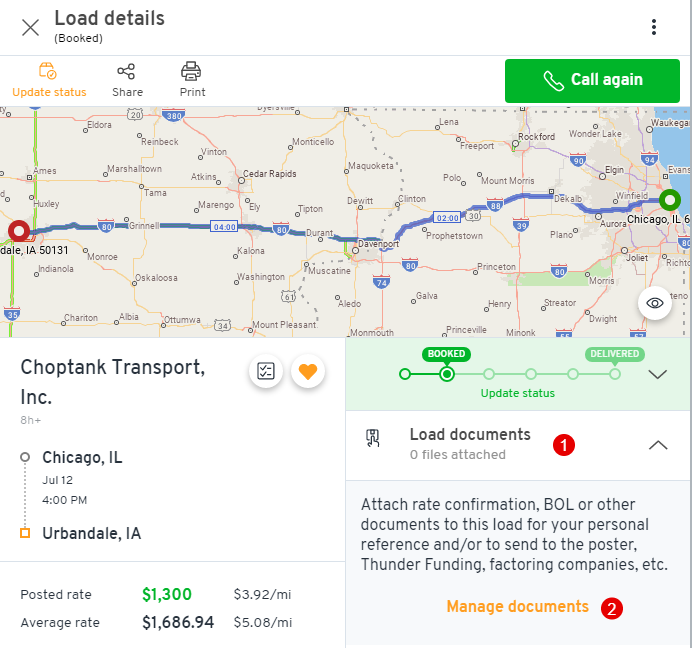 Alternatively, you can open the load status bar and upload documents using the links provided.
TIP: Once you upload documents to a load, you can easily locate the loads in My Loads.