The 123Loadboard app helps carriers of all sizes find loads and manage many other areas of their business including document management.
The My Documents feature included on the 123Loadboard app offers users the ability to securely scan, store, and share documents - see the tool in action.
1. Download the free app
The 123Loadboard mobile app is available for download on both Android and iOS.
2. Create account
For new users that only use the app scanning tool, you can sign up for free. All you will need to provide is some profile details and confirm your email address. No billing information is required and activation is immediate.
For current users that have a membership account, please sign into the app with your login details.
3. Sign into the app
To access the document scanning tool, sign into our app and then head on over to the More section located on the bottom navigation bar.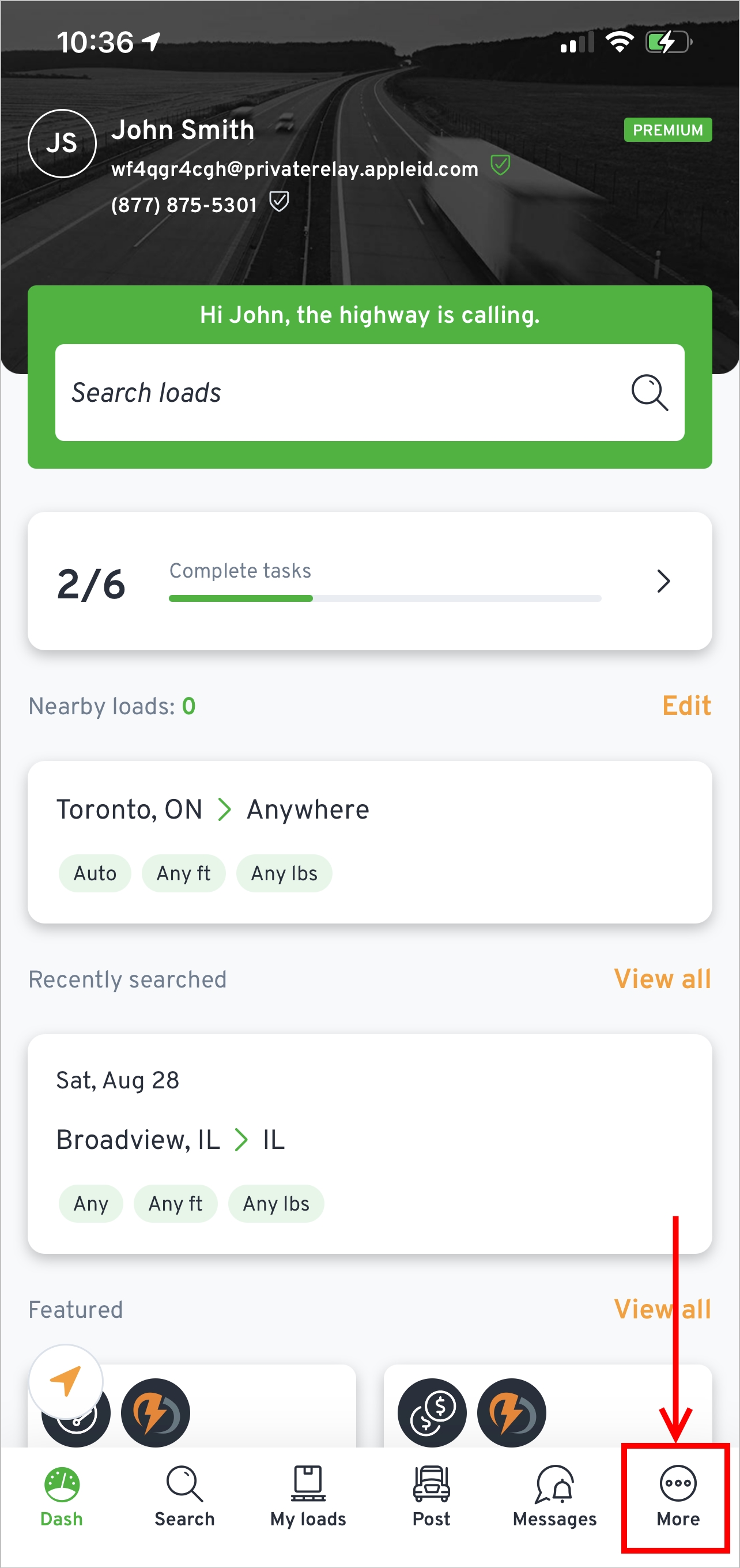 Then click My Documents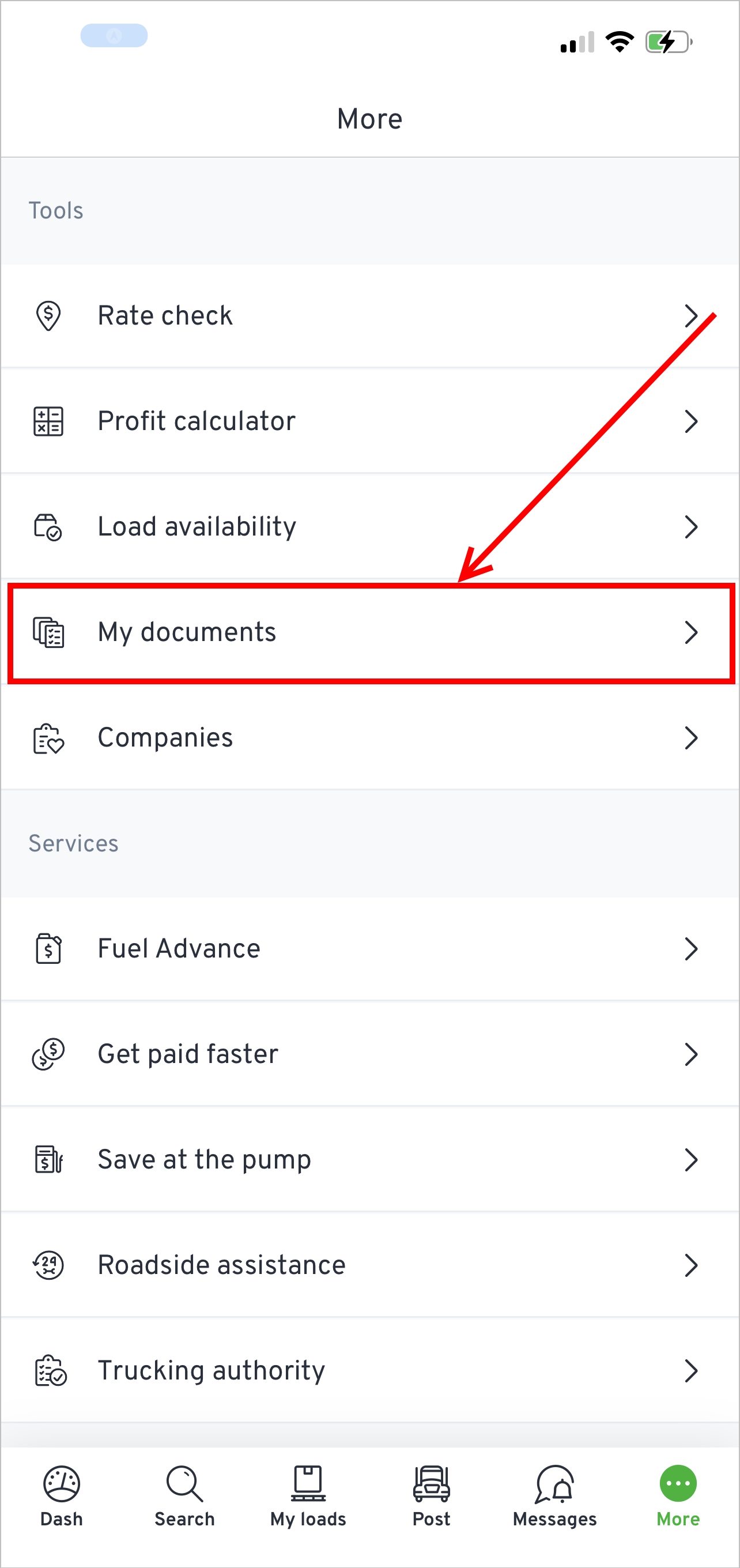 4. Scan document
Start by clicking the Add document button.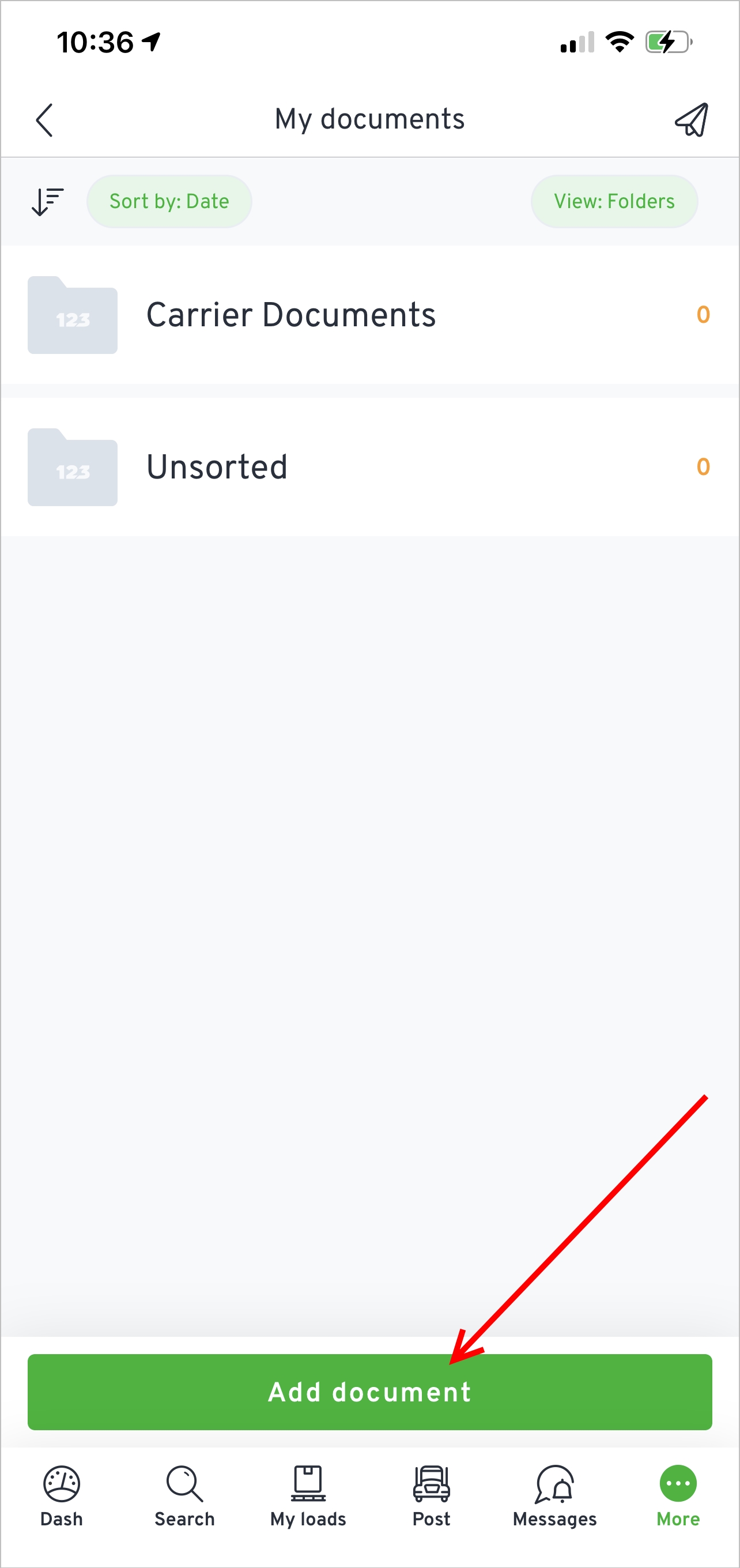 Select either to Scan document (most popular), Upload photo, or Upload file: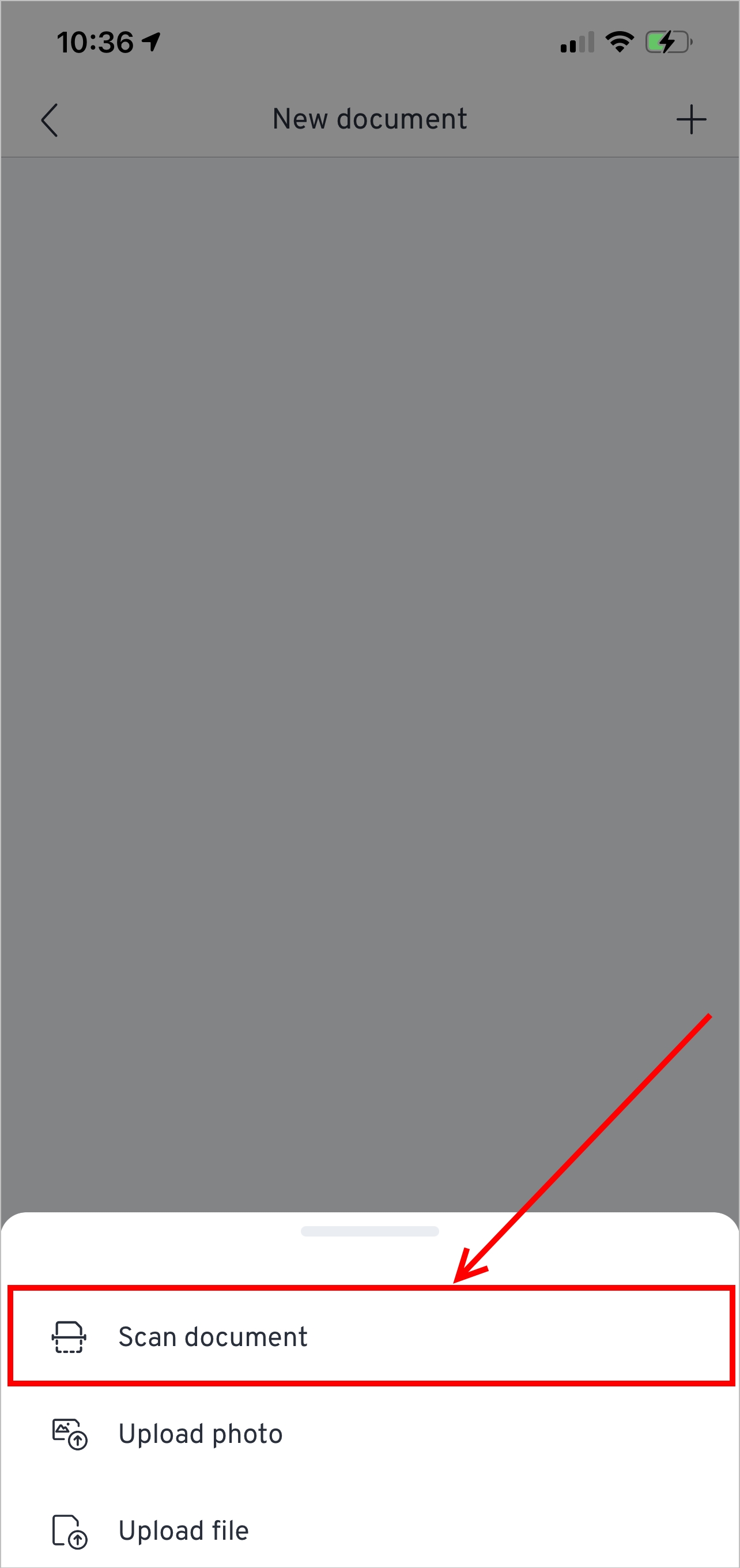 5. Adjust document
IMPORTANT BEST PRACTICES
Scan documents on a dark surface where your paper can lie flat.
Try to remove any shadows.
Ensure that your scans are as clean and clear as possible.
Use the provided filters to adjust brightness, contrast, and colors.
The app should automatically detect the edges. Once you're ready, click the camera icon.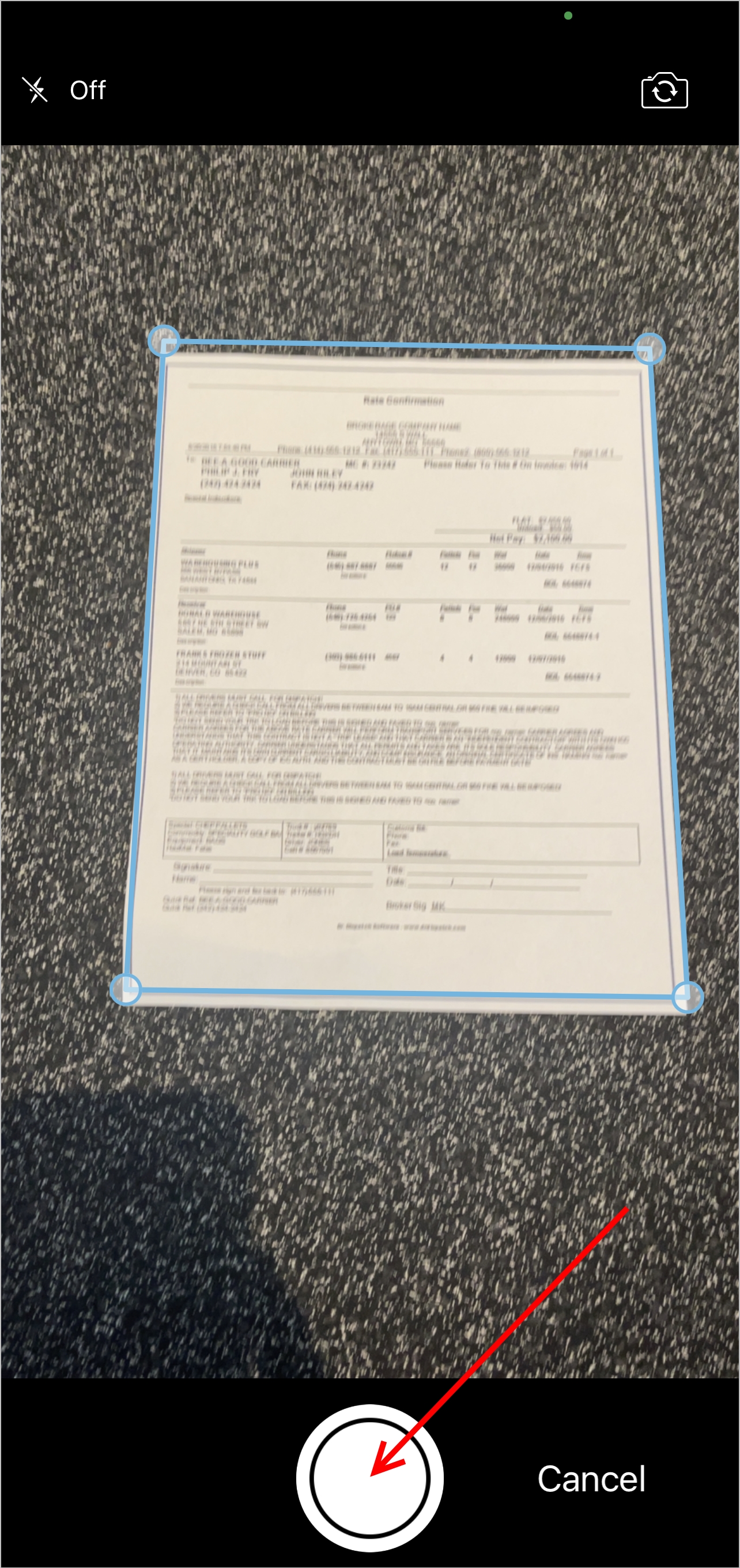 Make sure the corners are fully captured (ie. Use the corner magnifier in each corner to adjust, if needed).
TIP: Remember that everything outside of those blue lines will be deleted.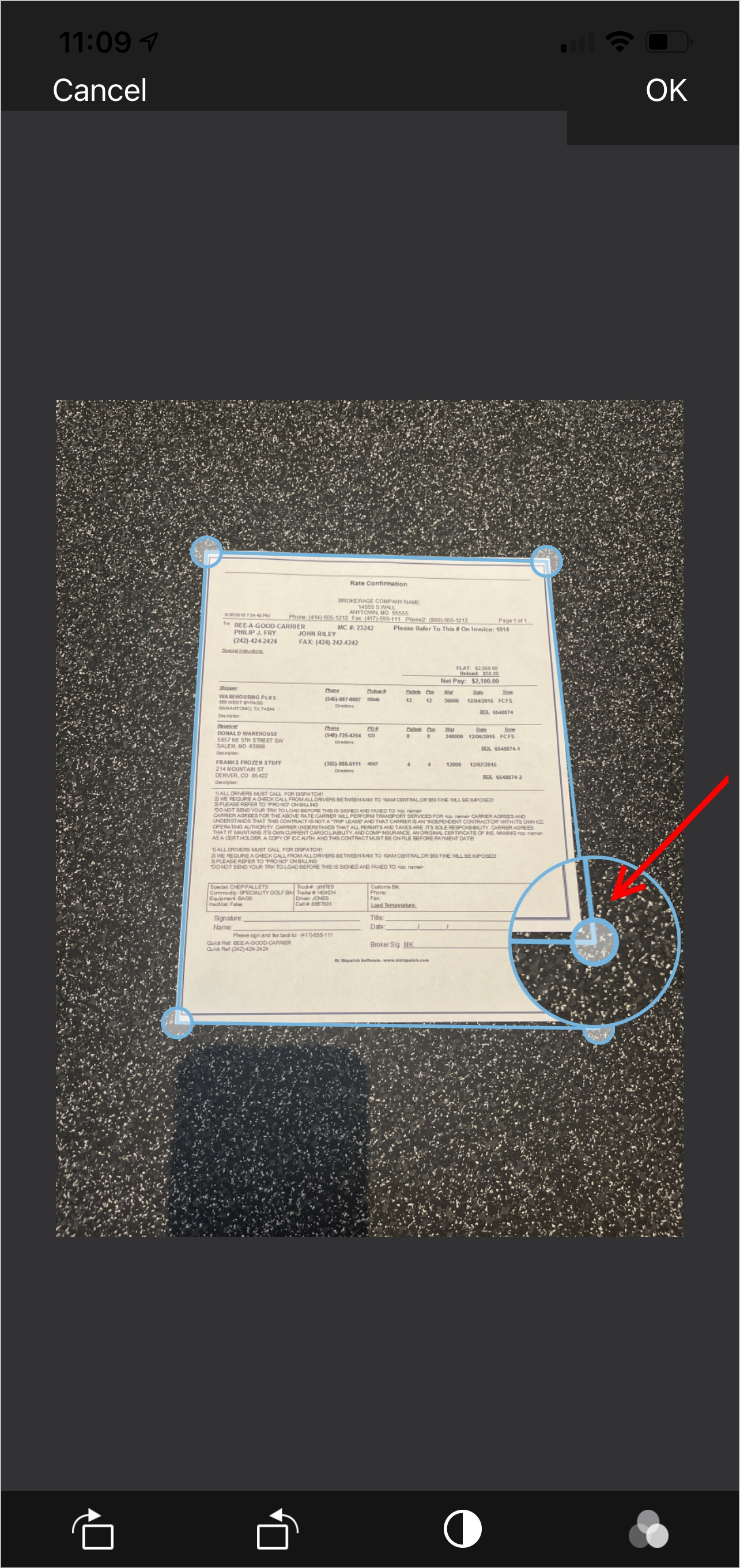 Use the brightness and contrast filter at the bottom, as needed. Try and make the image and text as clear as possible.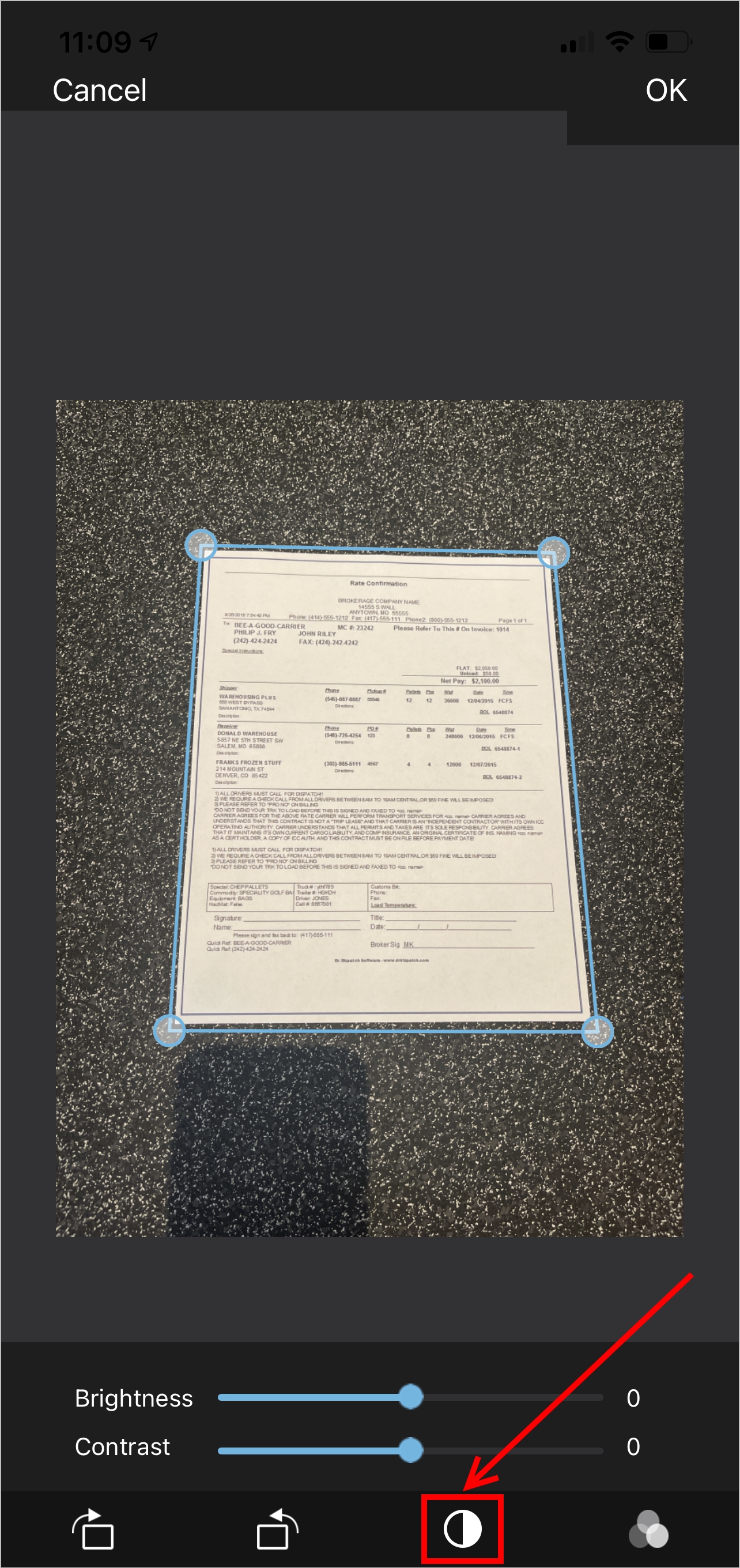 Adjust the document color using the option at the bottom from color to grey or black and white.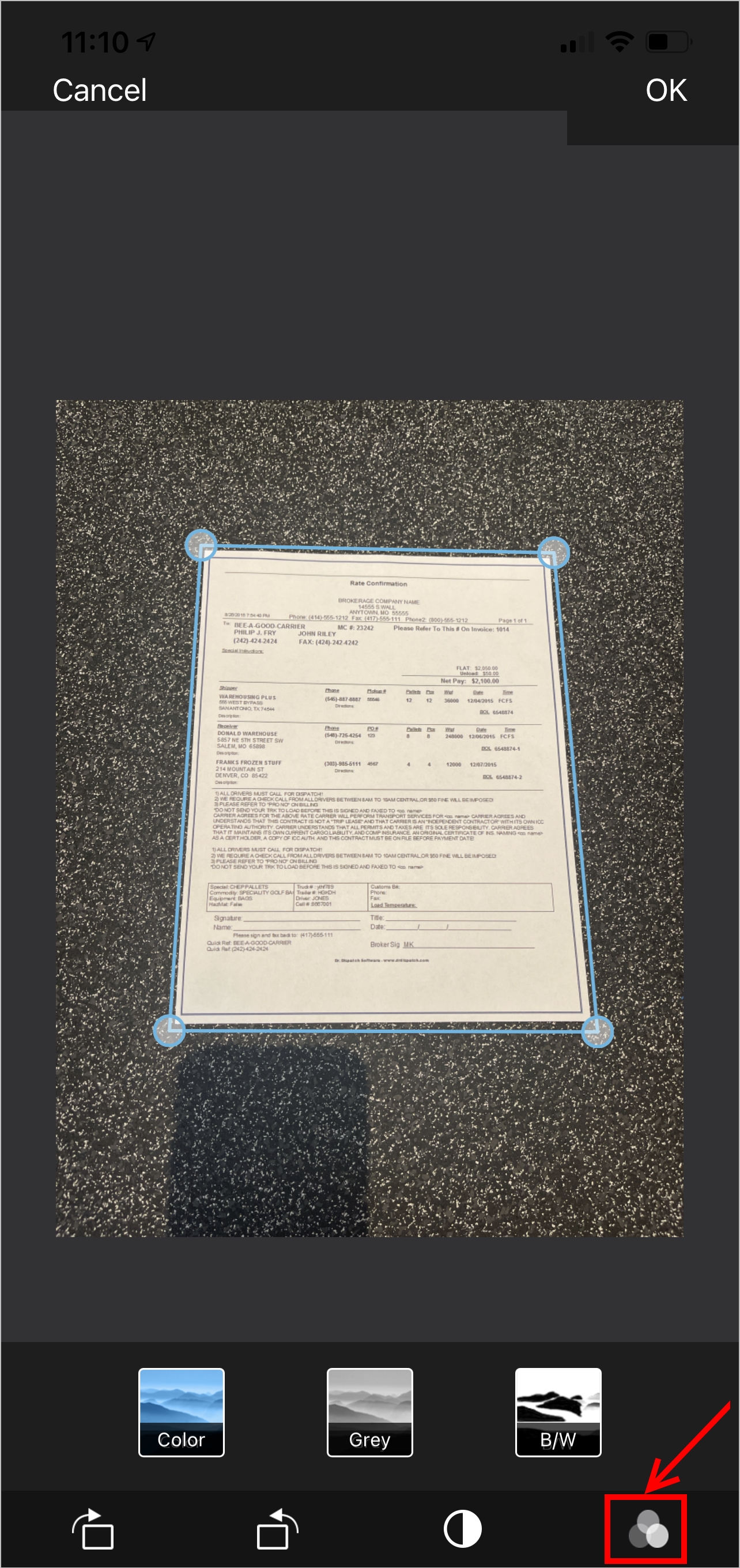 TIP: We recommend using black and white (B/W) to remove any shadows.
Once satisfied with the image, click OK at the top right.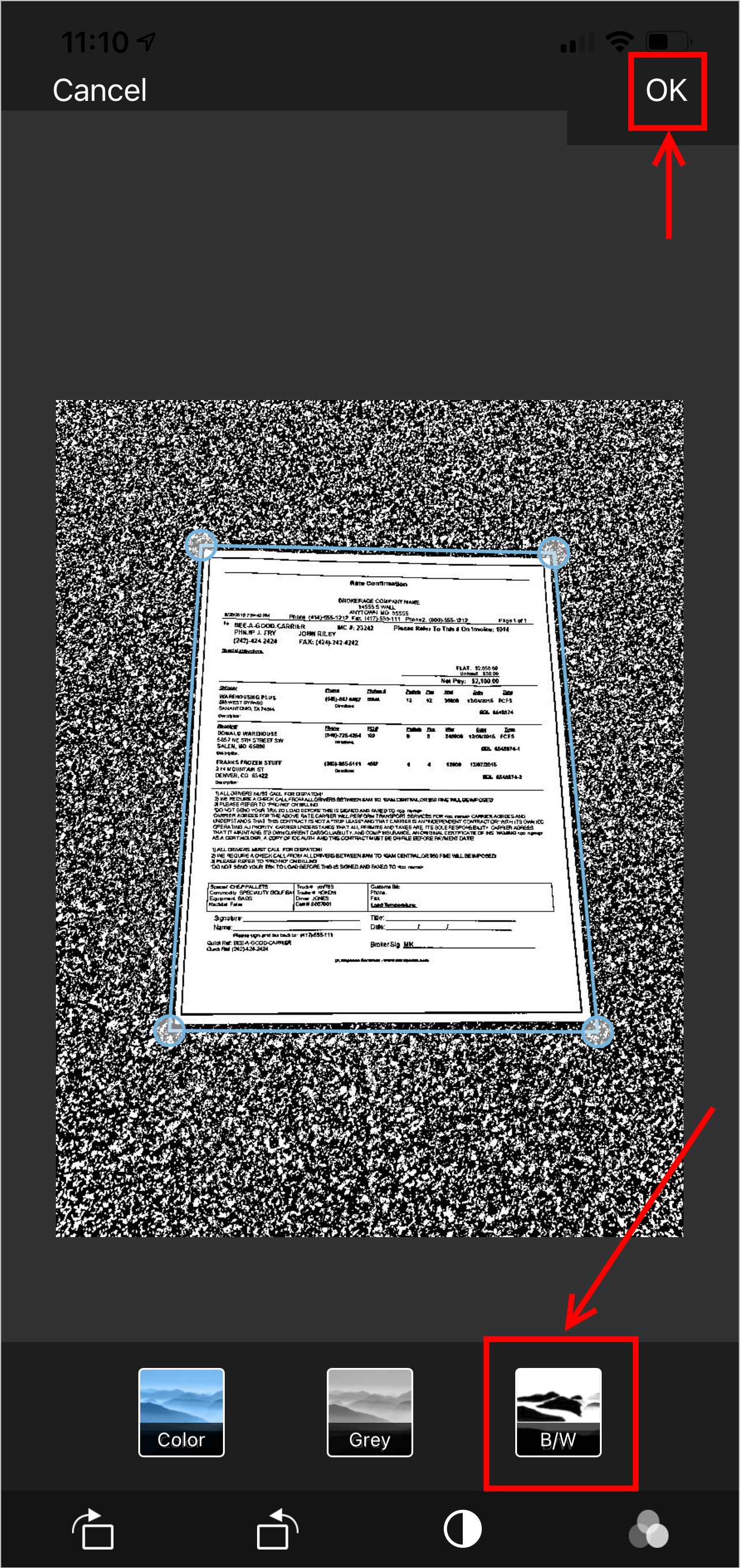 6. Save document
After clicking OK, your scanned document will be displayed.
TIP: If needed, use the + sign to add more pages to your document and simply repeat the scanning steps above.
Click Next to continue.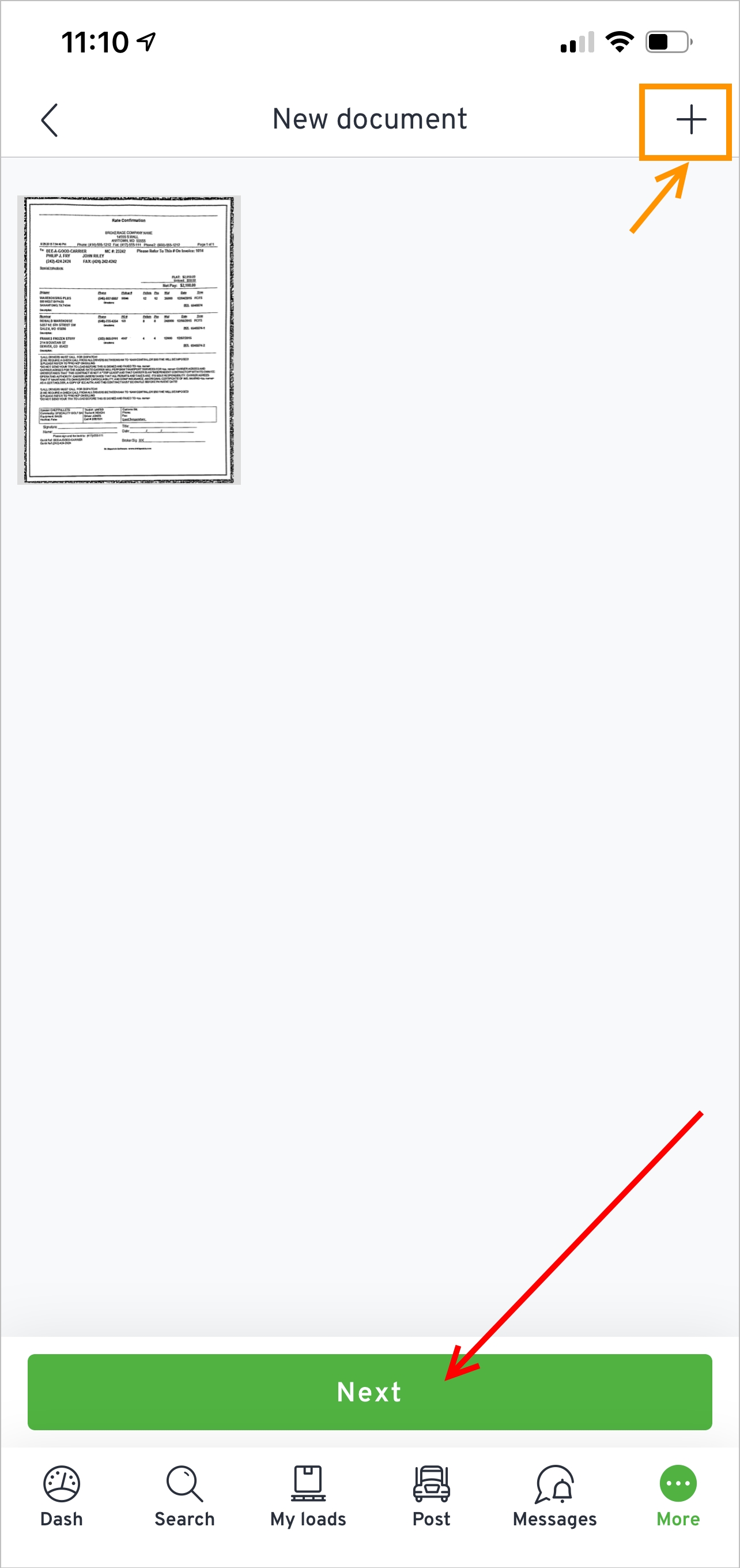 IMPORTANT - SAVING FILES
There's no fee to store and manage your documents.
There's no maximum storage limit.
All uploaded files are stored securely.
Start by entering a Document name.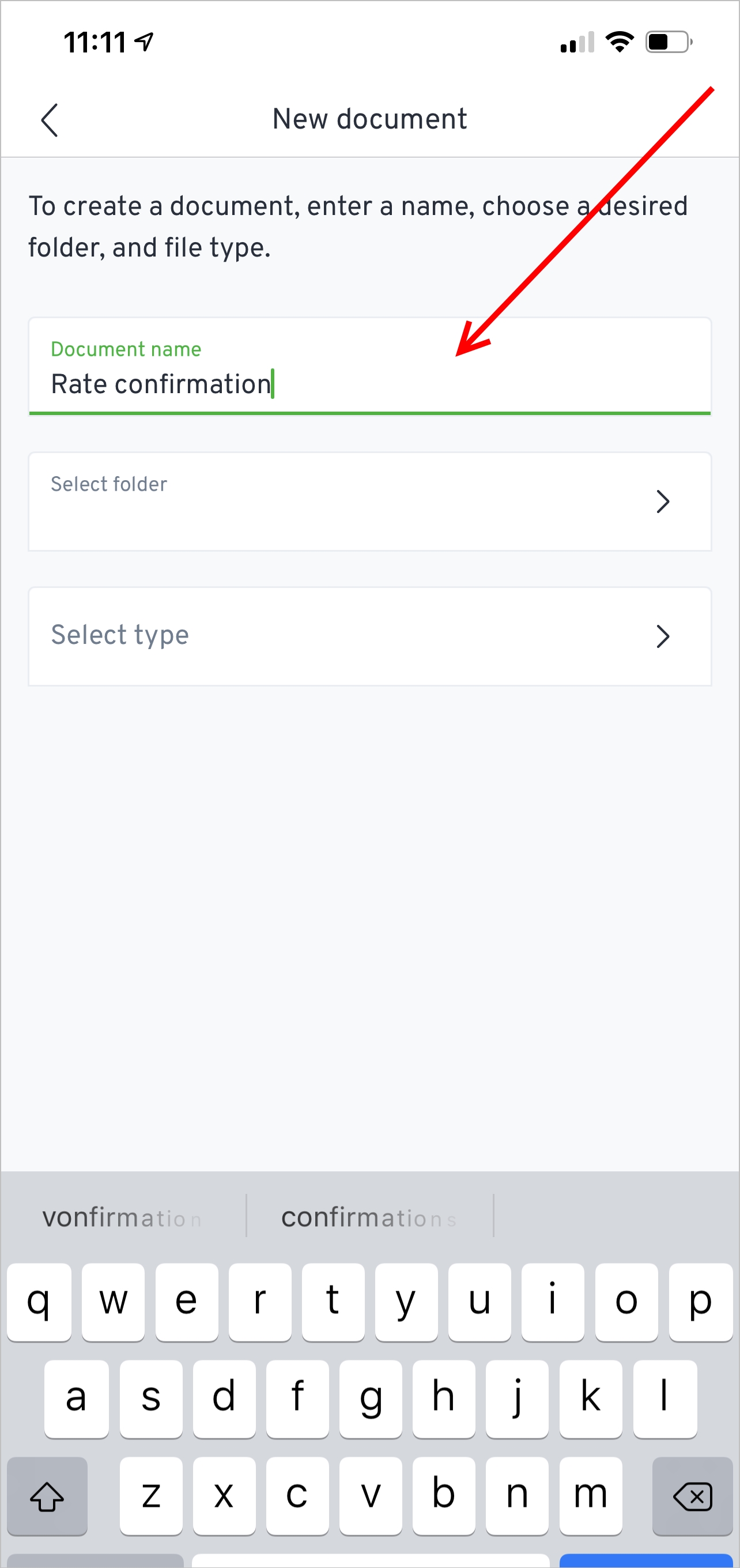 Next, select an existing folder or create one as needed using the add folder icon at the top right.

TIP: It often helps to keep all your documents together per load (ie. Folder name: Load 1, Load 2, etc)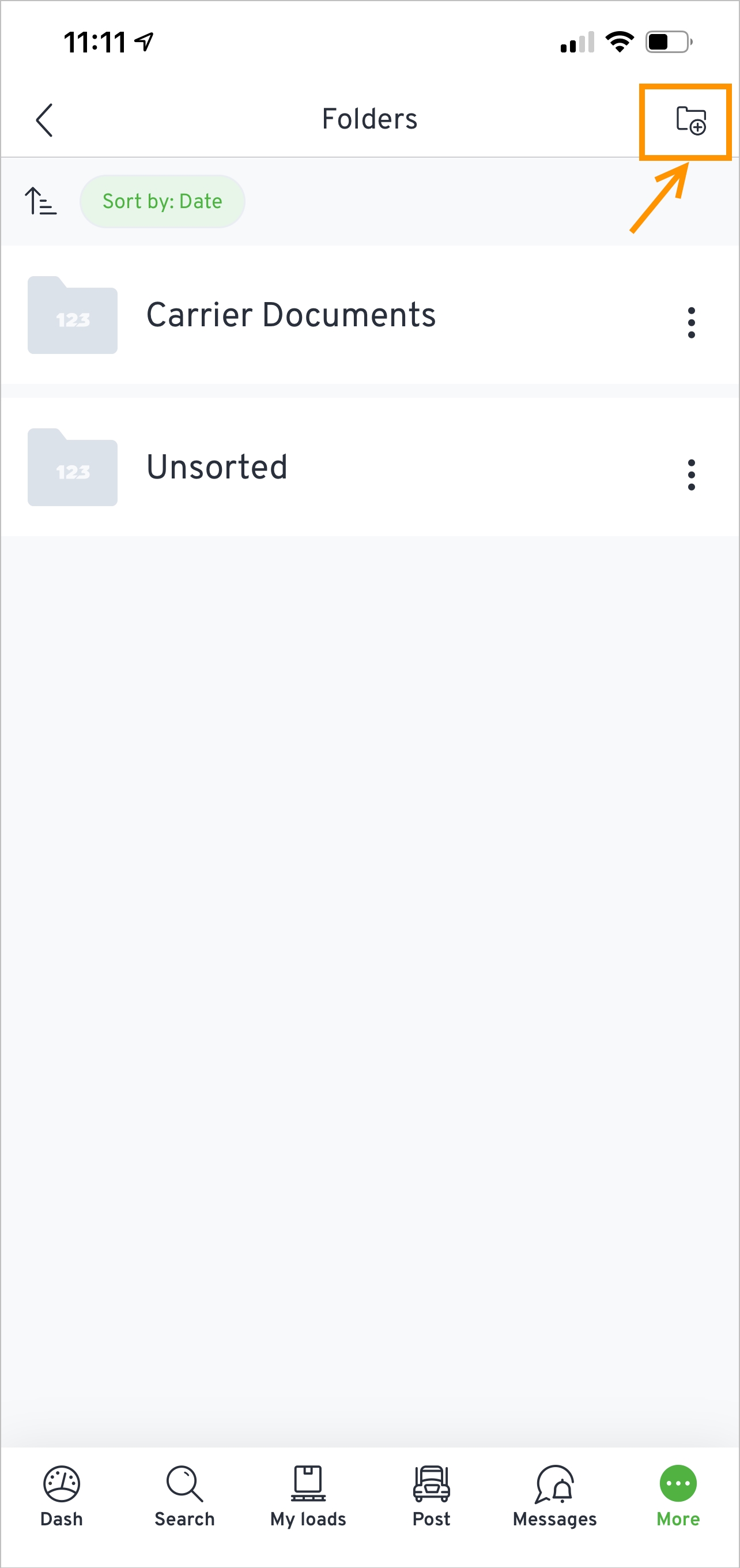 Lastly, select a document type (ie. BOL, Rate Confirmation, receipt, etc)
Once all fields are completed, click Create Document.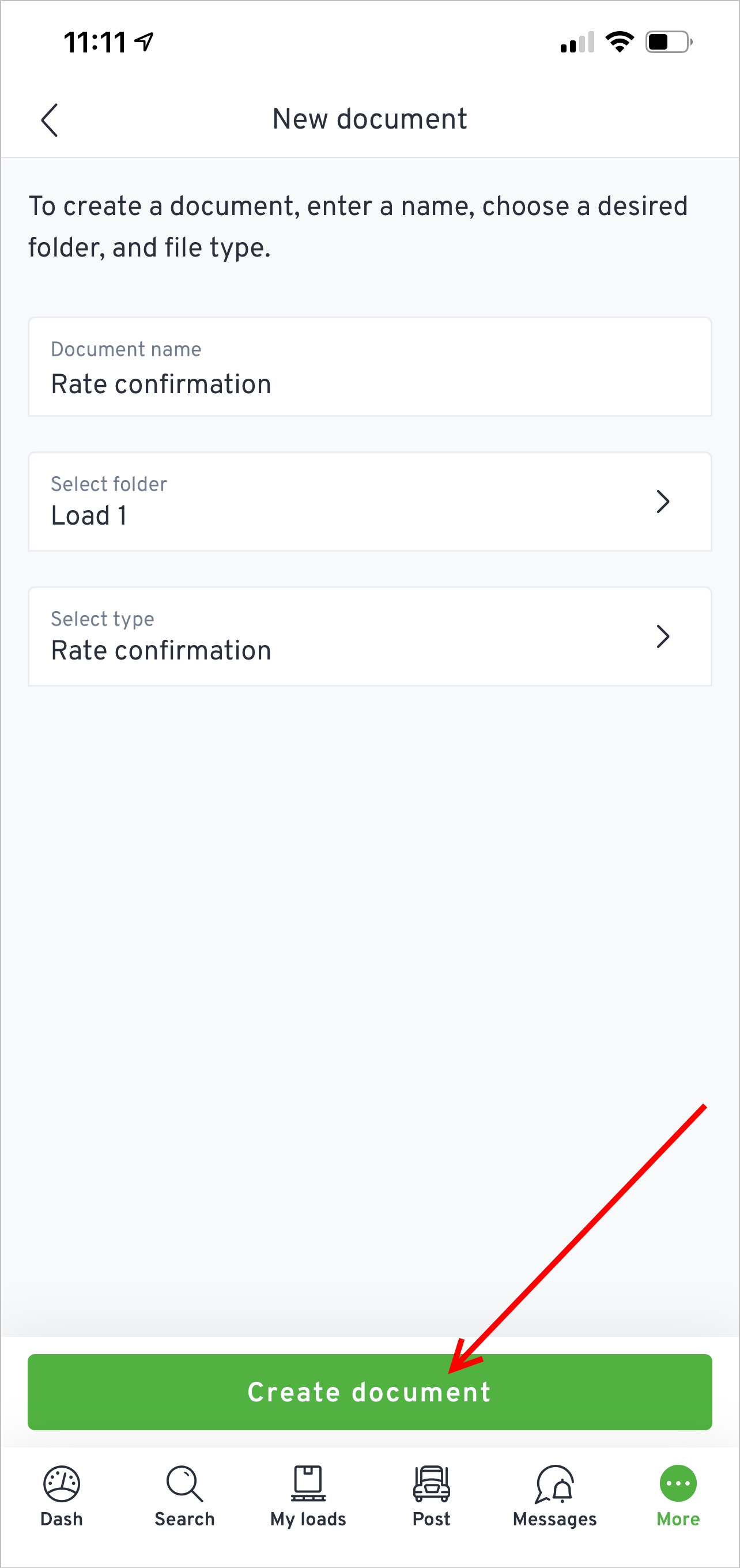 Your newly added folder and document will be available as shown.
Clicking into the folder, you'll see all uploaded documents.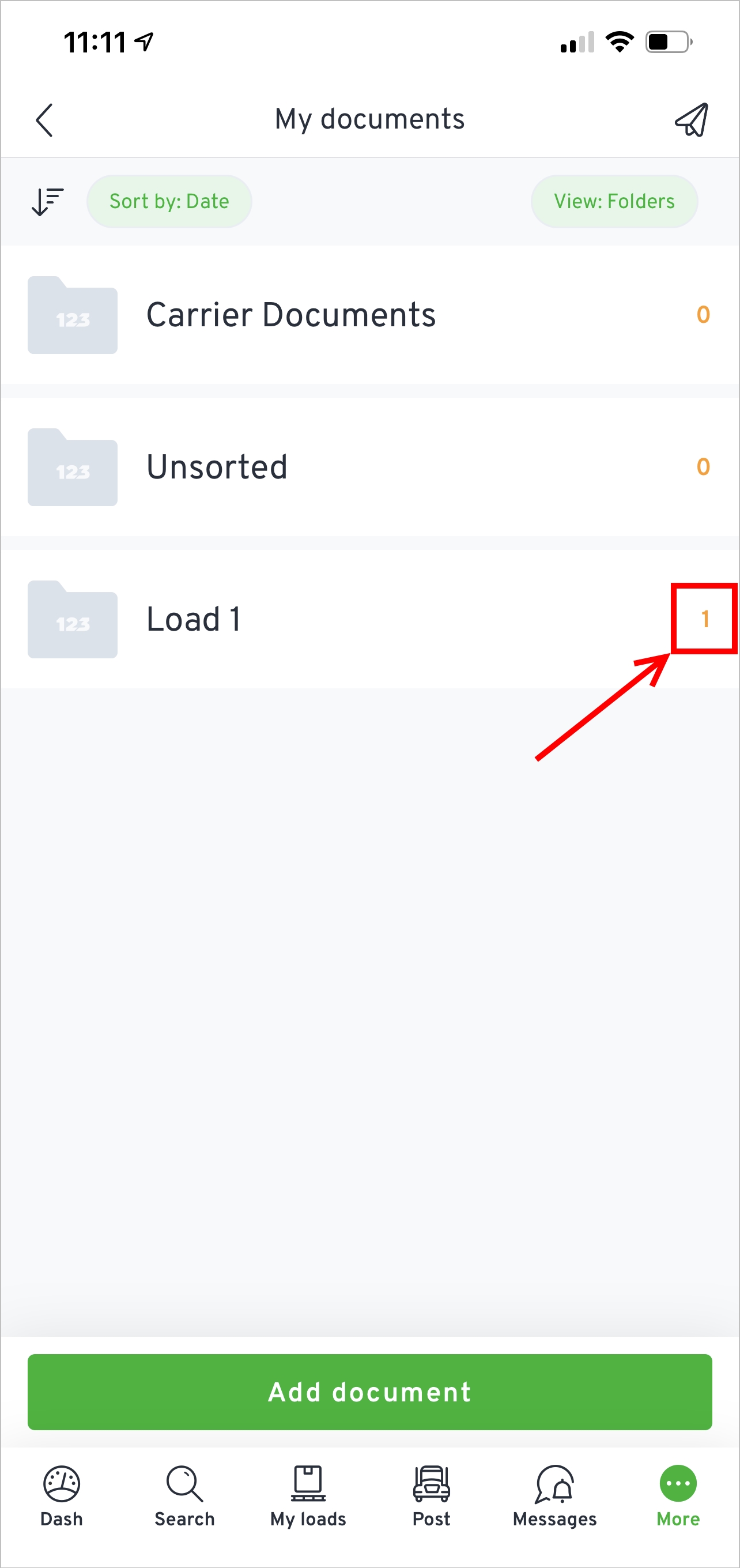 7. Send document
To send your documents, click the option icon next to the specific document you want to send.
TIP: If you want to send multiple documents at once, check the boxes next to the documents you want to send, attach them, and send using the icon provided at the top right.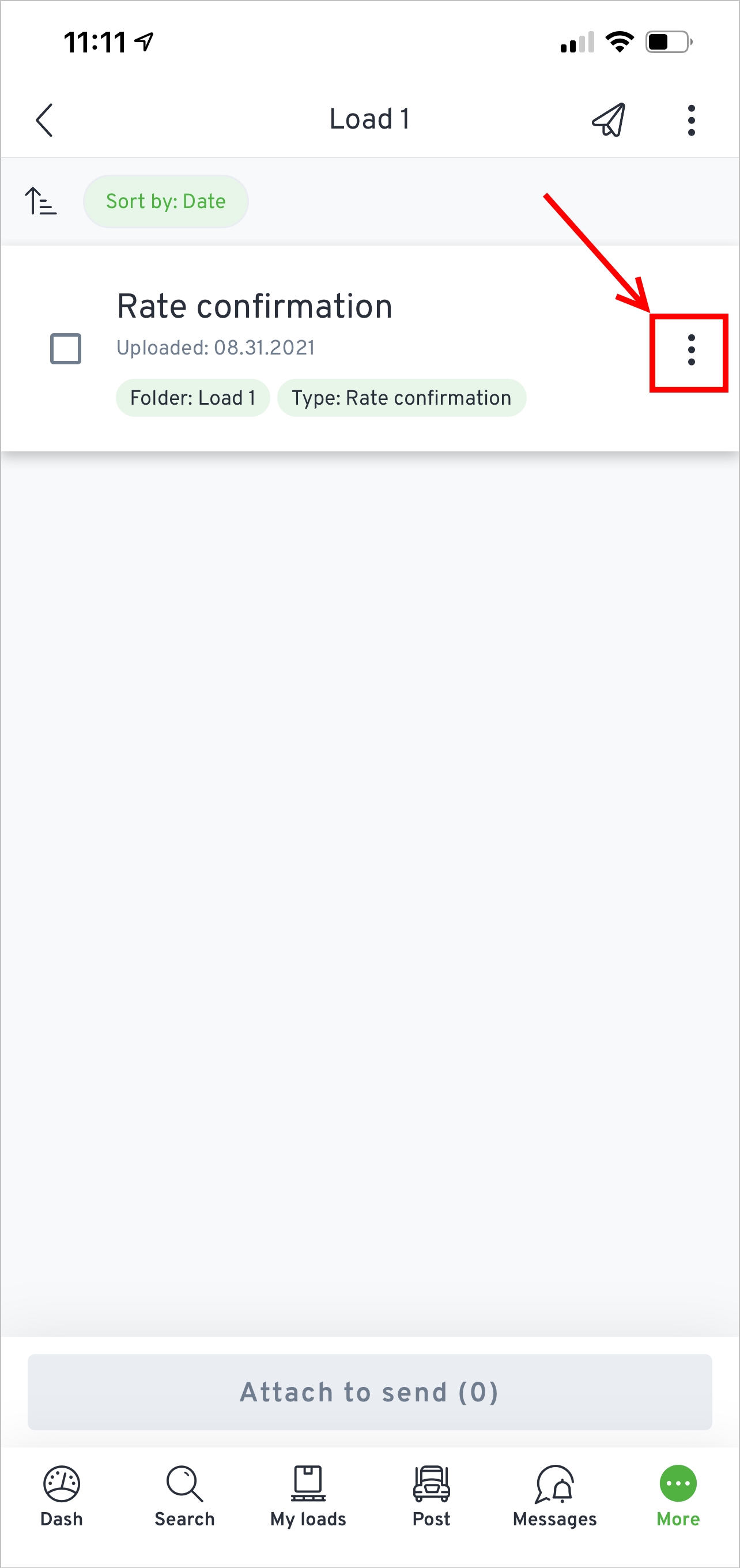 Click Send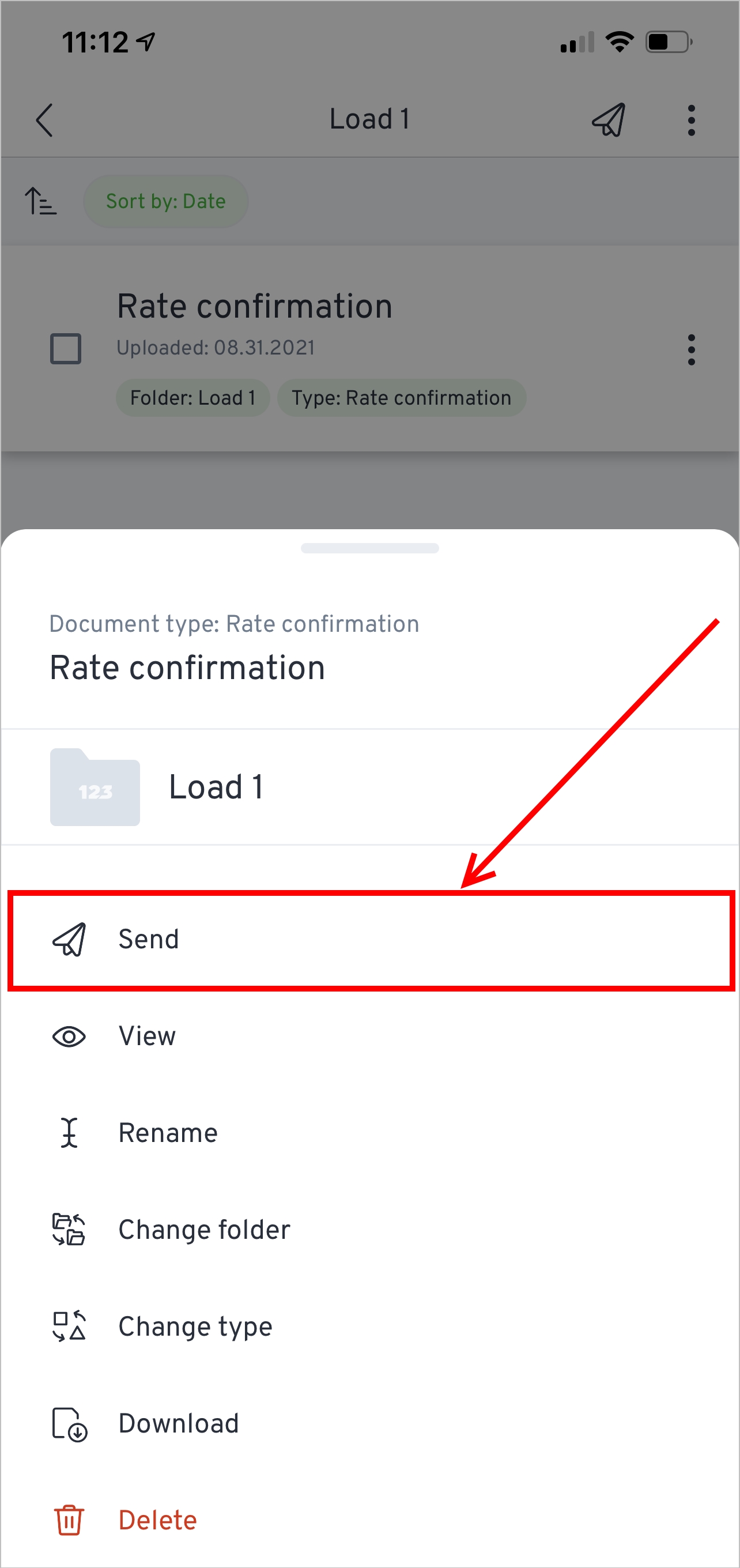 Once you click send, you have the option to submit your documents to our exclusive factoring partner Thunder Funding to get paid faster or to any other recipient.
Use the form provided and your selected documents will be sent immediately by email at absolutely no charge.

TIP: Should you need to attach additional documents/files, use the + icon.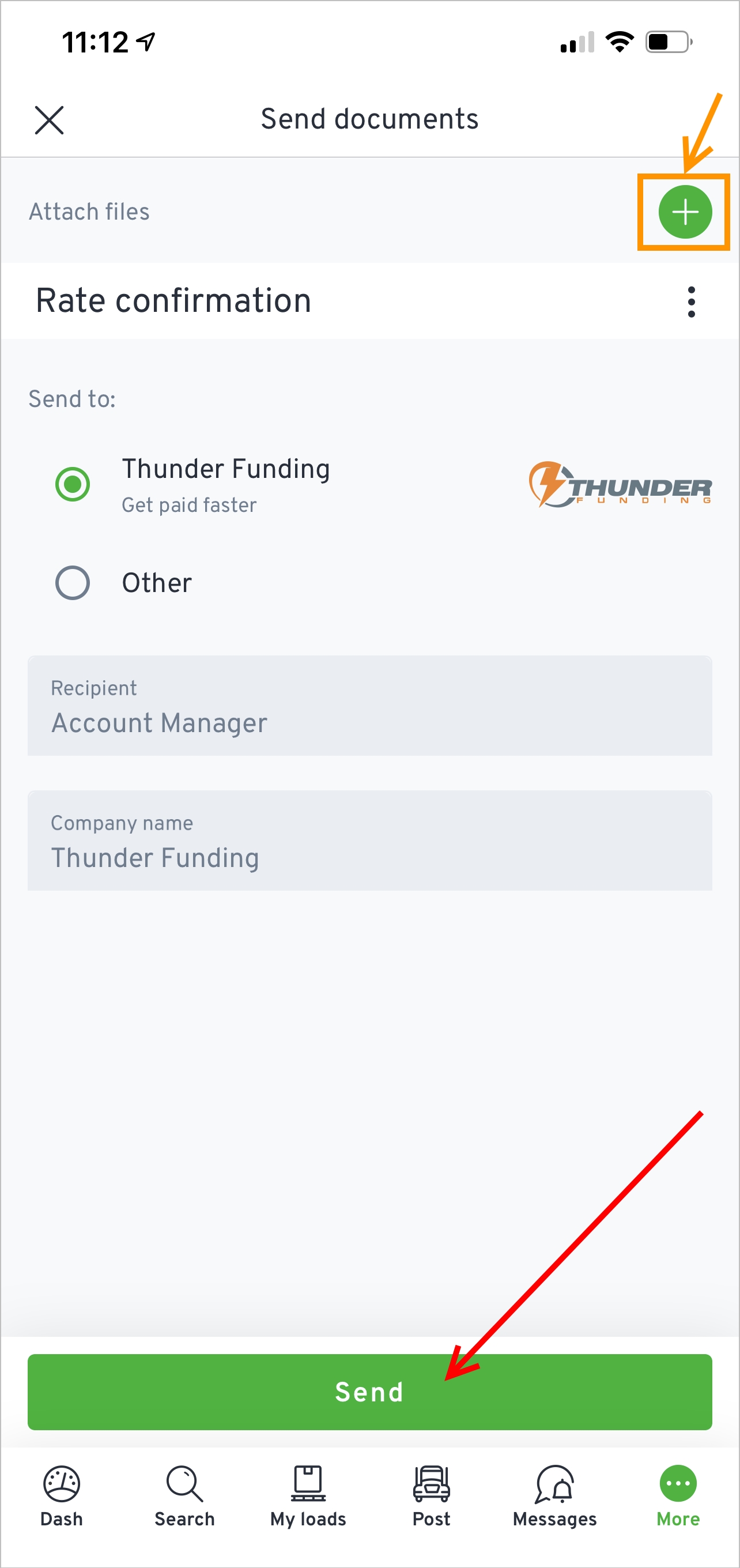 Once your documents have been sent, you'll get a confirmation message.