Once you located a load for your truck, you can either update your truck post by changing the available date(s) or remove it entirely by deleting it. Here are the steps:
Step 1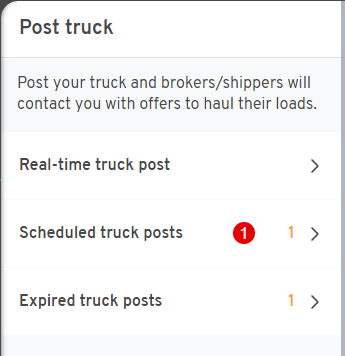 Step 2
Click on any truck post that you want to manage.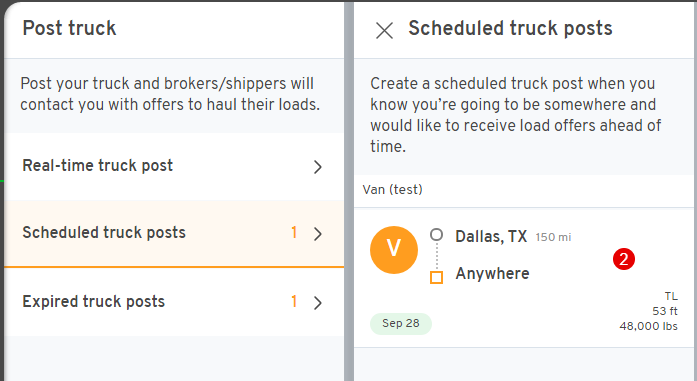 Step 3
To remove your truck post, click the delete link at the top right.