After searching for loads and browsing through results, you can find what you are looking for faster by sorting by using the available "Sort by" button. By default, loads are typically sorted by deadhead miles (ie. mileage away from your specified pickup location).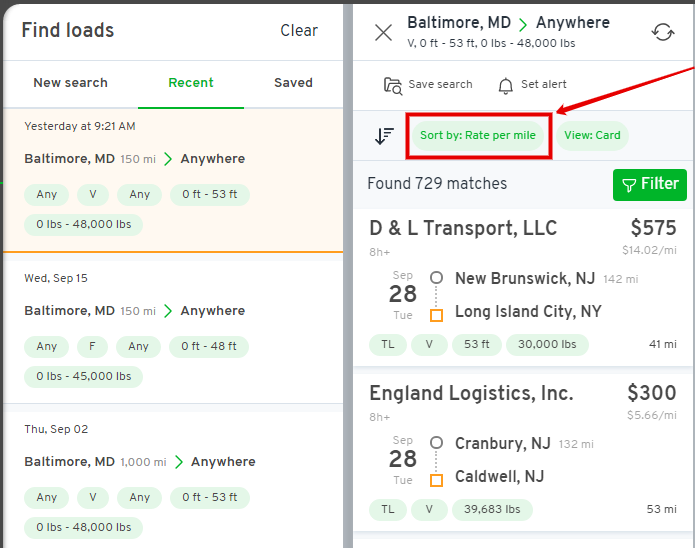 Available sorting options include: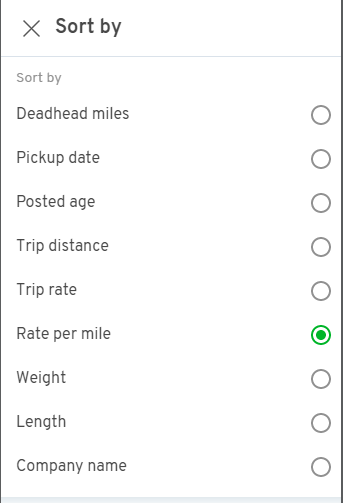 At anytime, you can change the sort order from ASC to DESC using the available icon: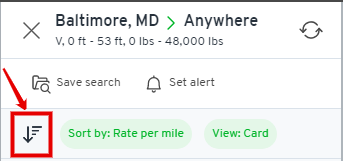 To further filter your results, click the filter button.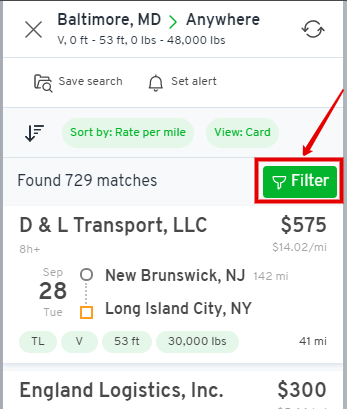 Over 10 additional filters are available to further narrow down your results - based on your needs.