In order to keep carriers interested in your posted freight, it is imperative that your posts remain up-to-date. A good practice to is refresh your posted loads frequently throughout the day. Carriers typically will not call on older loads.
Step 1 - Click to view your posted loads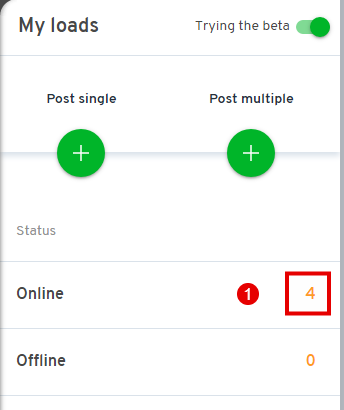 Step 2 - Select ALL your posted loads
Using the checkbox, select all your loads to refresh.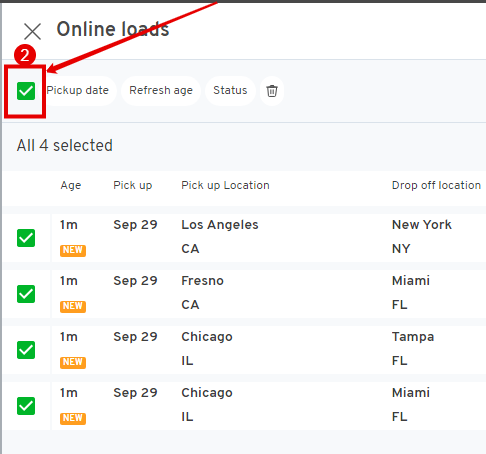 Step 3 - Click the "Refresh Age" button update your loads