You can unblock or unhide any company that you previously blocked.
Step 1 - Click on your companies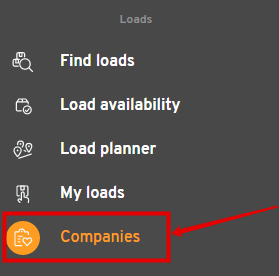 Step 2 - Locate the company you want to unblock
Option 1: Click the blocked icon and the company will be unblocked automatically.
Option 2: Click the more options icon and select to unblock company.