From the truck Locator tool, locate a carrier and open their details.
You will have an option to "add to favorites".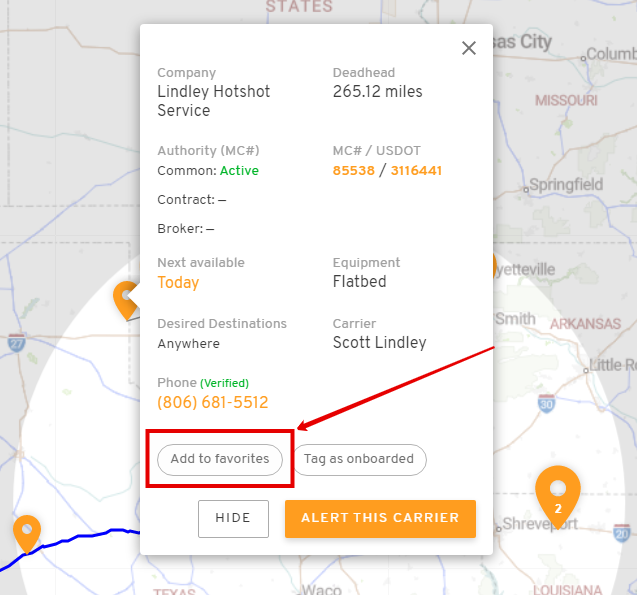 An alternate way to add a carrier to your favorites is using the list view.

Once added to your favorites, you can use the available filters to search by favorites.