When browsing through loads, you can tag any company that you like dealing with as your favorite.
Step 1 - Locate company you want to tag
Step 2 - Tag a company as favorite
Once tagged as favorite, an icon is displayed on the results and load details making it easy to locate.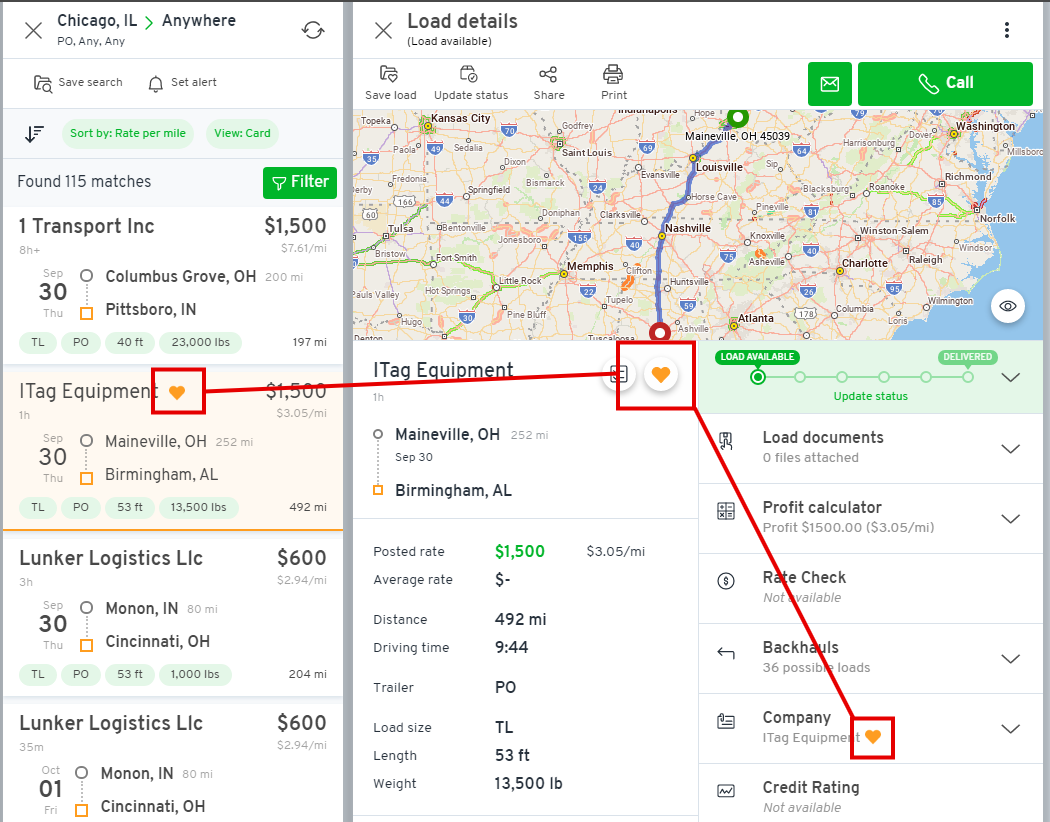 TIP: You can use the search filters to find loads posted by companies that you tagged as favorite.