In some cases, avoiding tolls is simply not possible, but you can prioritize toll-free routing by adjusting your settings in the Mileage calculator tool with these simple steps:

1. In Mileage Calculator, open the Settings menu.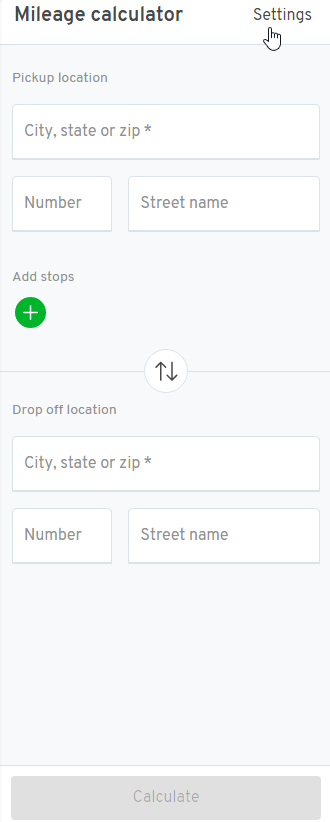 2. Open the "Tolls" dropdown and select "Avoid tolls (if possible)", then click the "Apply and save settings" button.