Customize your profile by adding your own avatar. Best part is that it takes less than a minute and it's fun!
An avatar is an image that visually identifies you. It's associated with your user information, truck posts, creating a level of personalization within the load board community.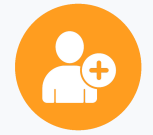 Important: Providing a "face" to a name helps establish legitimacy and adds a human element to your profile. Your profile photo can be a photo of you, your truck, your company logo, anything really that identifies you.
Here are the steps to add/change your profile photo:
Click your avatar in the left navigation menu




Click the pencil icon to change profile photo
To change your avatar to a new image, navigate to the new profile/avatar image then click Upload and use image.

You're done! Your uploaded image will be saved automatically.